Microsoft shareholders approve of CEO Satya Nadella's MASSIVE PACKAGE
Windows supremo banks $84m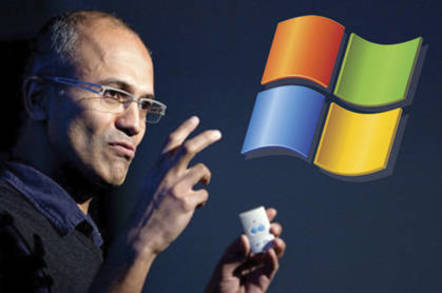 A revolt by shareholders at Microsoft's annual general meeting over CEO Satya Nadella wages failed to materialize today – and his executive pay package was approved.
Company advisory firm Institutional Shareholder Services said it had significant concerns over the size of Nadella's package, which it estimated was worth over $90m last year, and suggested that shareholders should revolt.
In the end, his executive pay package was accepted by a majority vote of shareholders, meaning Nadella will take home $4.5m in pay and about $80m from MSFT stock.
The current board of directors was also approved with more than 90 per cent in support. The votes capped off what was a rather uneventful AGM for Redmond.
Morale is rather good these days at Microsoft; the company's share price is on the up and Nadella is a popular boss, although he is following Steve Ballmer, Microsoft's potty-mouthed, chair-flinging ex-CEO.
Uncle Fester attended the shareholder's meeting, since he's the firm's largest private shareholder. Ballmer, wearing a Microsoft Band wearable, took some ribbing from Jessie Jackson over the performance of the ex-CEO's LA Clippers basketball team.
Jackson was there to gently lambast the firm for not fostering more black talent in the technology industry. He asked Microsoft and its Indian-born CEO to increase the diversity in its ranks.
Nadella gave a stirring speech to the troops. Among his pledges was to make Microsoft's products more accessible to disabled users – a matter close to Nadella's heart as he has two special-needs children of his own.
The CEO also promised great things for the forthcoming Windows 10 operating system launch and expanded on his cloud strategy to get Microsoft apps on every internet-equipped device on the planet.
MSFT shares were down 0.78 per cent to $48.08 apiece at time of writing. ®
Sponsored: Minds Mastering Machines - Call for papers now open