Evernote aims at corporate market with new chat feature
Hopes to become workflow software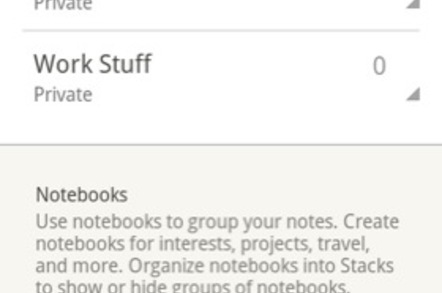 Note-taking, clip-loving Evernote is hoping to break into the corporate market with the release of a new chat feature.
Work Chat will let people share editable notes while working on projects and also offers the chance to quickly drag a document they are working on into the chat window. The idea is that businesses will start to use the online service as a workflow tool, rather than a personal clipping service.
"Now, you can also share, chat, and collaborate with others without ever having to leave your workspace to send an email or jump to another app," the company boasts, with an accompanying product video providing the tagline "do the work, share the work and communicate about the work all in the same place".
Evernote has a huge number of individual users - just over 100 million, according to the company - but a very small number of companies (around 15,000). It is based on a freemium model where users gradually move from a free service to paying for it, but the company is looking to crack the more profitable business world.
Rolled out alongside Work Chat are two services only available to paying users: Context, which will suggest content "from relevant news sources" based on what you are working on, and Presentation, which is the company's PowerPoint effort, pulling the data you enter into its notebooks into a presentation format.
The company faces stiff competition from the likes of Asana, Basecamp and Huddle.
Evernote's business offer is currently US$10 per user per month ($5 per month for individuals). That compares to roughly $4 per user per month for Asana and $20 per user per month for Huddle. Basecamp charges on number of projects with unlimited users, starting at $20 per month.
One thing the company can expect with the launch of Work Chat is greater interest from the FBI and NSA. Because when the Feds hear "now, you can also share, chat, and collaborate with others without ever having to leave your workspace" they hear "now you can organize terrorist plots online without us being aware of it".
In March, the company published its first ever transparency report a la Google or Twitter, where it reveals how many times the US authorities have asked the company to provide data on its users.
The numbers are strikingly low. Where Google receives around 180,000 requests a year and Twitter around 4,000, Evernote has received somewhere between seven and 250 for 2013. The disparity is because the US government tells companies they can only reveals bands of requests - with 250 being the minimum. The likely figure will be around 10. But you can expect that to increase if the service is a success. ®
Sponsored: Becoming a Pragmatic Security Leader