Alternative Networks CEO talks up the fluffy white stuff
LSE-listed biz works on single cloudy platform to launch.... in 24 months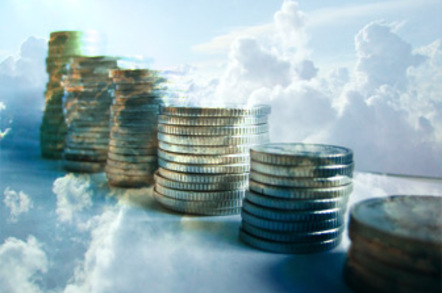 Developers are beavering away at Alternative Networks on a biz cloud by integrating existing services and those of several tech suppliers it hoovered up during the opening month of the year.
The London-listed comms and tech integrator raised a few eyebrows in January when it paid £50m to acquire hosted desktop player Intercept IT and managed hosting outfit Control Circle - the cost of the latter equated to nearly 22 times EBITDA in its most recent fiscal.
The plans for those firms are taking shape with COO Mark Quartermaine, who exited Juniper this year, leading the company integration and the creation of a single services operation. Tim Cox is the group CTO that is co-ordinating the cloudy stuff.
"The Alternative Business Cloud (ABC) is the working title," CEO Ed Spurrier told us, "that is a future product set for us because customers want to pay [for technology] on a per user basis".
Alternative sells network management services via the Synapse platform, it inherited Max3000 from Control Circle, allowing customers to manage and control hosted services, while Intercept IT's Hybrix is both an on-demand and dedicated virtual cloud infrastructure.
"We are integrating the businesses, bolting together the platforms and providing something that will address the IT needs of any business," claimed Spurrier.
The process will take an estimated "two years", by which point enterprise spending on cloud tech is expected to reach $235.1bn (£150.2bn), according to crystal ball gazers at IHS.
Spurrier said there are several areas that it is "interested in" developing including Platform-as-a-Service and managed security services. But he said these will be developed in-house, not acquired.
After top-line stagnation in fiscal '13 ended September, the multiple acquisitions for the revenue dial moving inter right direction during the first half of fiscal '14 but profits were hit by rising operating expenses. ®
Sponsored: Minds Mastering Machines - Call for papers now open