Knockoff knockdown: Euro cops shutter 300 'counterfeit' domains
You're just gonna have to pay full price for your prezzies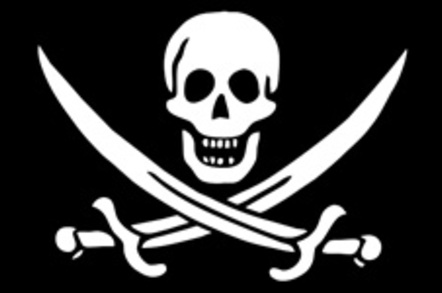 Nearly 300 domain names flogging illegal merch have been seized by Europol as part of a global crackdown on sites selling counterfeit goods before Christmas.
Europol and US Immigration and Customs Enforcement (ICE) Homeland Security Investigations (HSI), together with 25 law enforcement agencies from 19 countries, seized 292 domain names.
Surfers looking for the sites will be shown an "educational" page about copyright crime.
Since August, Europol received leads from trademark holders regarding the infringing websites. The most popular counterfeit products included sportswear, electronics, pharmaceuticals and pirated goods like movies and music.
The domain names seized are now in the custody of the governments involved in these operations.
Rob Wainwright, director of Europol, said: "The infringement of intellectual property rights is a growing problem in our economies and for millions of producers and consumers."
"While seizing the websites is only one way of disrupting and hindering the criminals behind the sale of counterfeits on the internet, law enforcement authorities also now focus increasingly on the 'follow-the-money' approach," said Europol.
This is part of plans to deprive "commercial-scale infringers" of their revenue flow.
Europol said the total number of domain names seized since the "In Our Sites" initiative began in November 2012 now totals 1,829. ®
Sponsored: Minds Mastering Machines - Call for papers now open