SUPER-SUEBALL heading IBM's way in Australia
Billion-dollar blowout for health payroll debacle headed for court despite past settlement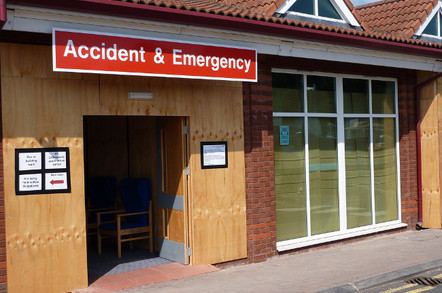 IBM's Australian is about to be handed statement of claim over the failed health payroll project in the State of Queensland.
The project initially had a budget of AU$6 million, but that blew out to $27 million. Things snowballed from there, with the project eventually costing well over a billion dollars and an inquiry finding IBM indulged in "ethical transgressions" to win the job. It then botched the job, as Queensland Health staff were often underpaid, overpaid or sometimes not paid at all. Those who were overpaid were forced to repay their excess wages, sometimes many months after the error. Health care workers in Queensland, as in other jurisdictions around the world, are often seen as salt-of-the-earth frontline service delivery who Must Not Be Messed With. The failed project was therefore a political hot potato in Queensland.
Queensland has since banned IBM from doing any work for the State government.
Over the weekend, Queensland's premier (equivalent to governor) signalled through local press, that it intends to toss a sueball IBM's way.
Just what figure will be in the statement of claim isn't known.
In IBM's favour is an inquiry's finding that it received an inadequate brief for the job. Less happily for IBM, that same inquiry found IBM didn't rush to ask for a better brief.
But IBM does have one massive card up its sleeve: in 2010 it settled with the Queensland government, which decided a settlement would be rather easier than what was seen as inevitable litigation. That position was reached, in part, because the then-government was in electoral strife and had plenty of reasons not to draw attention to one of its biggest messes.
That electoral strife turned into a catastrophic election loss and the new government set about pursuit of IBM through the aforementioned inquiry and this new attack.
Little wonder IBM's position on the renewed legal action is as follows:
"The passage of a year and the hiring of new lawyers by the government cannot change the fundamental facts. This lawsuit is the government's latest attempt to rewrite history by ignoring the settlement it reached with IBM in 2010 to resolve the dispute over the Queensland Health Project.

The government's lawsuit also seeks to run roughshod over the findings of its own Commission of Inquiry. After a detailed investigation, the Commission Report found no evidence that IBM had breached any law or contractual provision when performing on the project. Instead, the Commission concluded: the primary cause of the problems suffered by the Payroll System project was the State's 'unjustified and grossly negligent conduct.

IBM will vigorously defend itself against the government's continued efforts to shift blame to the company for the government's own failings on the project"
The Register has contacted the relevant parties in the hope of accessing the Statement of Claim. If we get our claws on it, we'll update this story. ®
Sponsored: Webcast: Why you need managed detection and response