Looking for a tip-top high-end storage array (and who isn't?) Gartner names its favorite
Fujitsu box shines at OLPT, almost as good as HDS and HP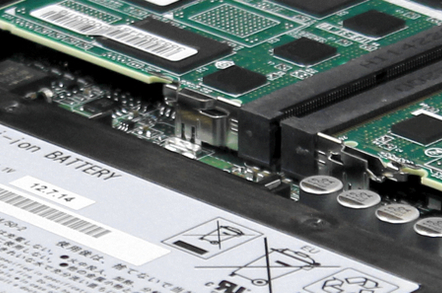 Gartner's latest Critical Capabilities for General-Purpose, High-End Storage Arrays report says HDS wipes the board with its VSP array while Fujitsu shines bright for OLTP.
The report ranks a dozen high-end storage arrays against a variety of use cases and then provides an overall ranking. HDS, which is the leading vendor in the report, has provided the El Reg storage desk a copy of the dossier. Here's a chart of the overall rankings: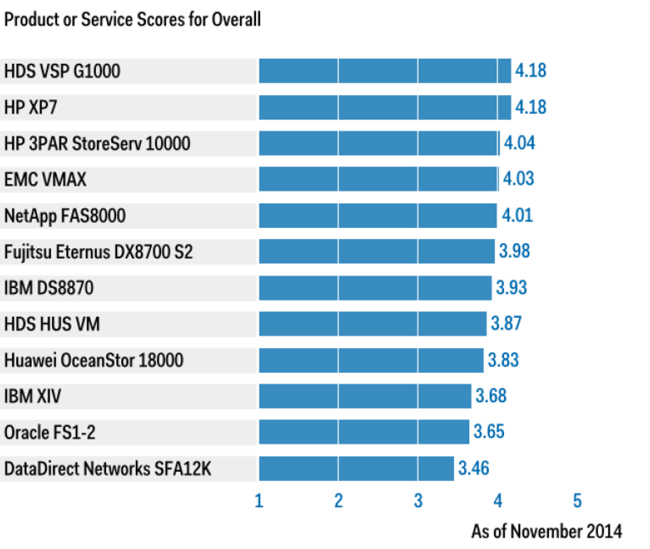 The joint top scorers are the HDS VSP G1000 and HP's XP7. HP says it gets the technology for its box from HDS's parent Hitachi.
Third, and pleasingly for HP, is the high-end 3PAR StoreServe 10000, which relegates EMC's VMAX to fourth place. That must have brought a smile to HP storage head David Scott's face – and a frown to his equivalent's at EMC, Guy Churchward.
NetApp's FAS8000 is number five in the rankings, with Fujitsu's ETERNUS DX8700 S2 ahead of IBM's 7th placed DS8870, which is now getting a little long in the tooth. It's a creditable performance by Fujitsu.
Then we have the HDS HUS VM array, followed by Huawei's OceanStor 18000 and, lagging somewhat, IBM's XIV.
At position number 11 is Oracle's newly announced FS1-2 followed by, surprise, surprise, DataDirect Network's SFA12K coming from HPC land.
The general positioning doesn't change much among the various individual use cases, with HDS/HP dominating, until we look at OLTP. There Gartner has Fujitsu leaping up the rankings, overtaking NetApp, EMC and HP: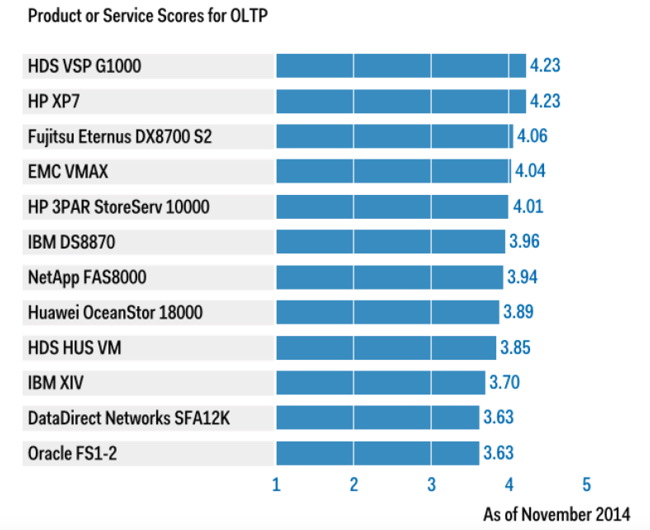 Haven't HDS and HP done well? Fujitsu, too. EMC and NetApp are as expected, apart from HP pipping EMC, but IBM doesn't shine that much; especially considering that Oracle's FS1-2 is not far behind the XIV array. If DDN adds more software then it could look to rise up the rankings next year.
HP's position backs up CEO Meg Whitman's claim that HP storage is well-positioned for growth.
Gartner's 23-page Critical Capabilities for General-Purpose, High-End Storage Arrays report costs about $2,000. ®