Citrix clambers aboard GPU-powered app-delivery bandwagon
VMware, meanwhile, reveals patent-pending desk-o-matic decision maker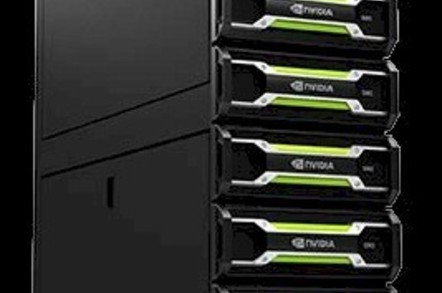 Desktop virtualisation's year has been marked by a growing number of insistences that the technology is now mature, doesn't require more storage than you first planned for and can handle even graphics-intensive, workstation-grade workloads.
Hence announcements like Google and Nvidia suggesting Chromebooks can run anything if they get can their hooks into NVIDIA GPUs, and VMware showing up at HPC conferences to talk GPU-powered VDI.
And Citrix? The company's had GPU sharing for a while now, but has now announced that XenApp now supports NVIDIA GRID vGPUs.
That means apps Citrix cares for under XenApp can now more easily consume GPU resources, which in turn means it's easier to hand out GPU-sucking apps to end users.
Support for NVIDIA GRID vGPU means Citrix and VMware are now, once again, very very close to feature parity. VMware's Project Fargo looks like one way to break that deadlock, as it offers a radical new way of composing and distributing desktops.
Fargo's due in 2015's first half, but VMware's not sitting on its hands in this market, which it has decreed is an Official Growth Engine. Evidence of its ardour appeared last week in the form of two patents, both titled "Strategic planning process for end user computing" and offering ways to assess readiness for, and risks associated with, adoption of various end-user computing technologies. The patents appear to describe a tool VMware thinks will help it to show organisations what they need to do to implement things like VDI. ®
Sponsored: What next after Netezza?