Yahoo! CIO sued for alleged kickback scam during his stint as Netflix veep
Former employer files suit against Mike Kail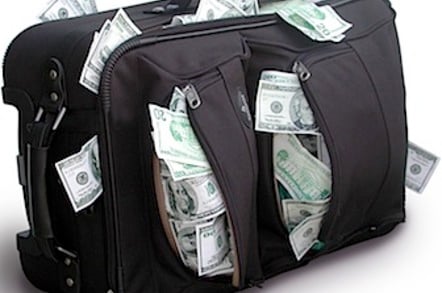 Yahoo! and its CIO Mike Kail may have a problem on their hands, after his former employer Netflix launched a civil suit against him for allegedly accepting kickbacks when he was working as their veep of IT operations.
Netflix filed the suit in California this week, accusing Kail of taking "commissions" on products and services that Netflix had paid third party companies for.
The video streaming firm claims to have come across information after Kail left that showed that he was persuading Netflix to go with certain firms for IT services, and then getting a 12-15 per cent slice of the price-tag as a fee for his personal consulting company Unix Mercenary, also named on the suit.
The company also alleges that Kail received other benefits from companies contracted to Netflix, including stock options, according to a court filing uploaded to Scribd.
Netflix named two of the companies involved in the alleged scam as Vistara IT and Netenrich, both run by Raju Chekuri. Vistara provides software as a service, while Netenrich supplies IT infrastructure management and operations services for cloud and apps.
After Kail left the firm in August this year, Netflix said, it had cause to check back on the contract with Vistara, but could only find a proposal document that suggested payment of $795,000 over a three-year period. The final contract was done through a DocuSign account, but Kail has had his corporate account transferred to a personal one to which Netflix doesn't have access.
The company claimed it had also discovered emails between Kail and Netenrich discussing invoices for Netflix and Kail's commissions, it said. The emails discussed "referral fees", "my share", "my/our arrangement" and other euphemisms, it alleged.
"On information and belief, Kail would approve many, if not all, of the Netenrich/Vistara invoices on behalf of Netflix and would then seek payment of his commission amounts from Netenrich/Vistara," the firm said in its court filing.
Netflix estimates it has paid nearly $3.5m across both Netenrich and Vistara since 2012. It's suing Kail for damages incurred to the firm as a result of the alleged fraud.
Yahoo! refused to comment on the lawsuit and Netflix had not returned a request for comment at the time of publication. ®
Sponsored: What next after Netezza?