Do you spend ages wasting time because of a bulging rack?
No more cloud-latency tea breaks for you, users! Get a load of this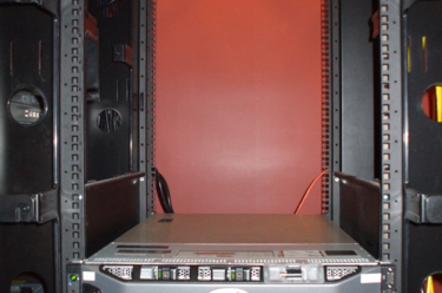 Comment Behold GRAEF-USA's mostly empty rack; latency sucks, and getting files from the cloud generally means multiple round trip delays if large files are needed in remote offices and shared by project teams. But Panzura says it has cloud storage gateway tech that solves this problem and cites GRAEF-USA and a 2-site, $250K saving as evidence.
GRAEF-USA is a firm in the architecture-engineering-construction (AEC) business. Its employees work in virtual teams across six offices and access files on a NAS system for BIM (building information modelling) and CAD (computer-aided design) work with applications such as AutoDesk, Revit and MicroStation. Files need to be synchronised once changes have been made and this could take up to 20 minutes; the files are large and the offices far apart.
Typically apps like AutoDesk, Revit and MicroStation are not designed to work across sites. What GRAEF wanted to do was to have a single central file store site. It alighted on Amazon's S3 for that with Panzura providing the cloud storage gateway needed in each office. File sync times have reduced to 10 seconds because of Panzura's locking algorithms in the global file system used.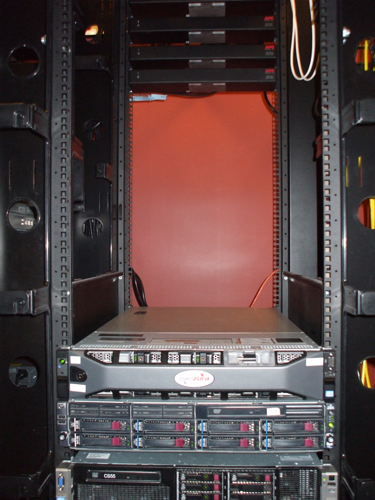 Partly empty rack in GRAEF-USA data centre
The amount of storage-related hardware and software at each office reduced, as the picture above shows. GRAEF's IT director David Neumann says the firm saved more than $250,000 in storage costs at just two sites with the combination of Amazon S3 and Panzura.
GRAEF found:
Storage costs reduced from $250,000 to $364 per month
Reduced the storage footprint across offices from 80TB to 15 cloud-based TB by eliminating file duplication
Because of the lower file access latency employees in six offices could collaborate without having to create up to five different versions of files, and later merge them
Reduced project overhead costing from 35 per cent of the hours worked to near-zero
Eliminated previous vendor-specific collaboration tools as Panzura's product works with all of the 395 applications used by GRAEF-USA.
Panzura's Randy Chou said GRAEF's $250k saving came from not having to replace primary and secondary storage in just two of its offices. It now only spends $364 per month on Amazon Cloud Storage for all its offices – not just the two.
The Panzura product presents a protected and consistent locking file system across all the GRAEF's sites, with snapshots, global de-dupe, compression, replication and flash caching included.
GRAEF used S3 raw storage and Panzura's HW and SW to replace:
WAN Optimization
Multiple Windows Servers functioning as storage controllers and file servers
EMC NAS/SAN
EMC DataDomain DD630 Backup Appliance and associated software
HP Backup Server and 1/8 AutoTape Loader
... hence the empty space in the rack above.
Neuman said:
"We always wanted to move our data to the cloud, but we needed fast local access speeds. Panzura solved that last piece to the puzzle."
If your application uses complex files across multiple sites and simultaneous access with resultant delays from file locking then maybe a tincture of Panzura added to an infusion of S3 might be just the medicine you need for what ails you. ®