The SILO SPRAWL: So just how much virtualising software lipstick does it need?
Uber-SRM or data resource management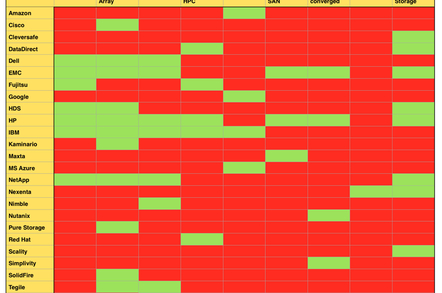 Comment The more hybrid and heterogeneous data storage silos we have, the more we need single management focus.
We're in an age of storage silo bloat; the darn things are multiplying, and we need a single pane of glass through which we provision, access, and manage disparate storage silos independent of storage type, access protocols and physical storage media.
Cars of whatever type (petrol, diesel, electric or hybrid) all have steering wheels, gear sticks, brake and accelerator pedals, speedometers, fuel gauges, etc. If you can drive one type of vehicle it's pretty easy to drive another. Why isn't it the same with storage arrays? Physical or virtual ones? On-premises or cloud ones?
Let's set that thought aside for a moment and consider the state of the traditional SAN and filer, the core shared arrays prevalent in data centres across the globe. These storage systems are facing multiple alternatives, from all-flash arrays through freshly designed hybrid arrays, HPC-style data gulping arrays, massively scalable object storage, server-side SANs, hyperconverged scale-out server/storage/networking boxes, SW-storage products using commodity hardware, and the public cloud.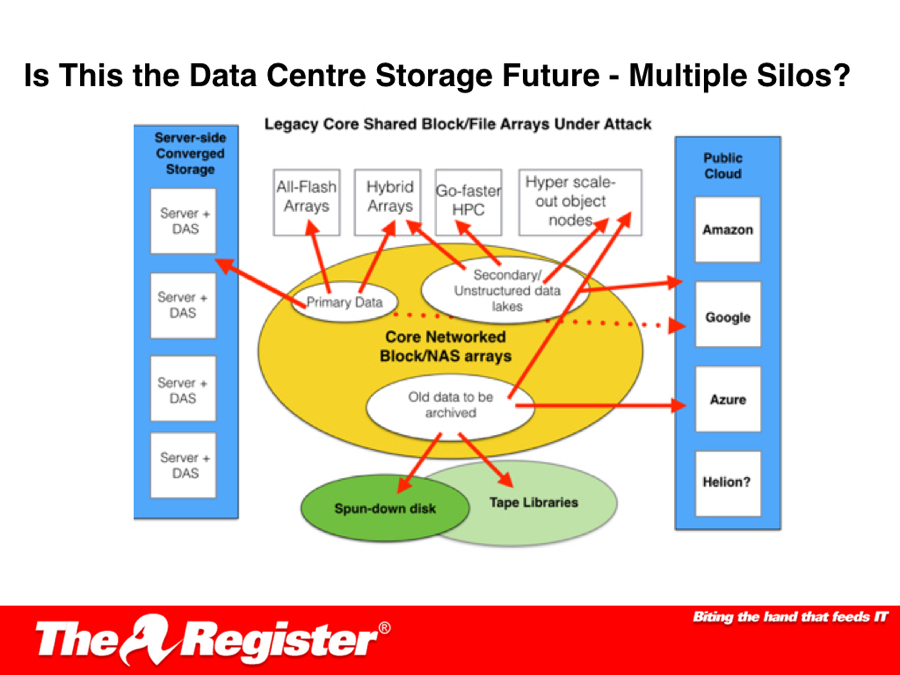 Alternate silos for SAN/NAS data
It seems clear already that there won't be one winner emerging from these alternatives, and that a multiple silo, best-of-breed approach will be the result.
Yet this means different ways of provisioning, accessing, managing and protecting the various silos, adding to admin time and cost. How much better it would be if there were a single software abstraction layer cross this silo sprawl covering both control (management) and data access.
Sponsored: Becoming a Pragmatic Security Leader