NSF goes cloudy with US$16 million super funding
Facilities to come online in 2016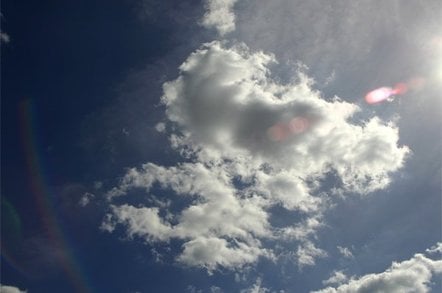 The fatter-than-fat connections provided by America's ESNet to its research community are about to enable a more cloudy supercomputing approach for researchers, with the National Science Foundation has setting aside US$16 million to build new facilities in Indiana and Texas.
According to the National Science Foundation (NSF) announcement, the facilities – "Bridges" at the Pittsburgh Supercomputing Center and "Jetstream", which will be split across Indiana University's Pervasive Technology Institute and the University of Texas at Austin's Texas Advanced Computing Center – are designed to "create a more inclusive environment for science and engineering".
The cloud supercomputing build, Jetstream, will let users create VMs on the infrastructure and is designed to attract researchers in biology, atmospheric science, astronomy and social science who haven't previously had HPC access.
Jetstream is to get US$6.6 million, and as well as the two universities that will host the infrastructure, it will be supported by Universities of Chicago, Arizona, the University of Texas at San Antonio, Johns Hopkins University, Pennsylvania State University, Cornell University, University of Arkansas at Pine Bluff; University of Hawaii; the National Snow and Ice Data Center, the Odum Institute at the University of North Carolina and the National Center for Genome Analysis Support.
The agency says the Bridges machine, which is to get US$9.6 million, will be built around interconnect speed rather than floating point performance. That, it says, will make the machine suited to workloads where data volume is the challenge: genetics, natural sciences and the humanities.
"Users with different scales of data will also be able to use a mix of memory, data bandwidth and computational power customised to their problem," the announcement states.
The two facilities are expected to go into production in 2016. ®