Candy Crush King king resigns for 'personal reasons'
Chairman of the board takes leave of absence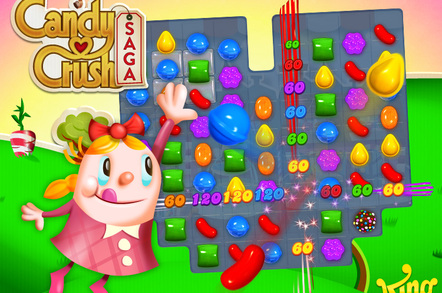 The chairman of Candy Crush-maker King has quit as the head of the firm and stepped down from the board for "personal reasons", the company said.
Melvyn Morris, who is also the firm's second-largest shareholder, has taken a leave of absence with immediate effect, leaving fellow board member Gerhard Florin to take over as chair.
"I would like to thank Mel for his leadership and support over many years," said Riccardo Zacconi, King's CEO.
"His belief, energy, experience and insight have helped to make King a successful global business with hundreds of millions of players. We look forward to his rejoining the board in due course and we look forward to working with Gerhard in his new role."
It's not a great time for movement at the top for King, which has seen its profits fall by 20 per cent in the third quarter of this year compared to last year. Like many mobile and social media game companies that rode the tide of popularity for one of its titles to the top, King is in danger of being a one-hit wonder (maybe two if you count Bubble Witch) that will be left high and dry when interest in the title drops.
Candy Crush Saga has been the firm's biggest earner, with in-app purchases in the freemium game propping up its earnings, along with lesser titles like Bubble Witch and Farm Heroes. To try to keep the Candy Crush legacy going, King recently released Candy Crush Soda Saga, designed to be played along with the original game.
Like Zynga before it, King decided to go public at the height of its popularity, listing in New York. Since then, its shares have fallen nearly 17 per cent. ®
Sponsored: What next after Netezza?