Twitter App Graph exposes smartphone spyware feature
You don't want everyone to compile app lists from your fondleware? BAD LUCK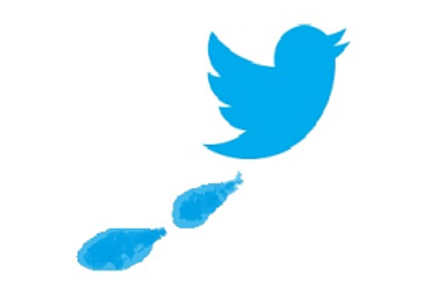 App developers around the world are cursing Twitter for spilling the beans: spyware isn't a bug on iOS or Android, it's a feature.
The world's favourite micro-blogging platform has quietly switched on a feature in which it looks at what other apps are running on a smartphone it's installed on.
In the unlikely case that you'd like your list of installed apps to be private, the good folk at Twitter published this post about how to switch off the feature called App Graph.
So what does App Graph actually do? From the horse's mouth: "collecting the list of applications you have installed", so it can (of course) "build a more personal Twitter experience for you" to "deliver tailored content that you might be interested in".
Unless you've already told Twitter not to track you, the feature is switched on by default.
However, before readers start cursing Twitter and Twitter alone: all the platform has done is to take advantage of a feature in the iOS and Android APIs that lets developers scan devices for installed applications – something that on a personal computer would be called "spyware" by any decent antivirus is built into the two dominant smartphone operating systems.
As Re/Code puts it: "On iOS, for example, developers can ping a user's device at any time and recall a list of apps that are currently running on their smartphone … On Android, developers can recall a list of all apps on the phone so long as they disclose their ability to do so within the app's terms of service".
Twitter offers the usual defence that it's not sucking out data from within an app – the same kind of "it's not data it's metadata" defence that spooks around the world use to justify mass surveillance.
If users don't accept "everybody does it" as a defence for the commercial snooping, everybody from Google and Apple down will be cursing Twitter for highlighting something most users probably didn't know was happening. ®
Sponsored: How to Process, Wrangle, Analyze and Visualize your Data with Three Complementary Tools