Can't flog software for love nor money? UK mega-reseller Softcat probably ate your lunch
UK firm hits £500m sales milestone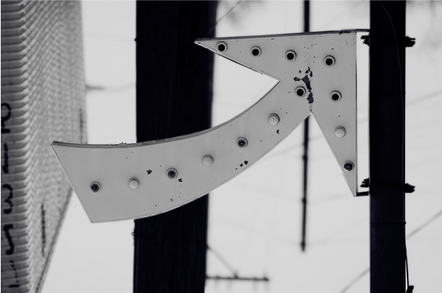 Unstoppable reseller juggernaut Softcat has smashed through the £500m sales barrier in the most recent fiscal year ended July, meaning it has grown for the past 36 straight quarters.
In the last four years alone, and in the middle of the worst financial crisis since the the 70s, turnover at the Marlow-based business jumped from £146m to £505m.
"We have taken significant market share to achieve these results," said CEO Martin Hellawell. The company traded with 3,000 new accounts in the year, with roughly half the revenue growth from "new customer acquisitions".
The other half was existing punters spending more, the company added.
But it doesn't appear as though Softcat made allowances to win those deals, net profit bounced 30 per cent on a year ago to £35.5m. It just goes to show that there is life left in reselling.
No sector breakdown was given by the company, but it said all areas of the business saw an uplift. It made special mention to demand for client device projects as customers still using Windows XP upgraded rather than face a hefty support bill from Microsoft.
Softcat also highlighted security as a bumper area of growth, while the fluffy white stuff (cloud for the absence of doubt) has created all sorts of complexities for customers' techie departments. "There is absolutely no shortage of opportunities in the market," said MD Colin Brown.
Perceived wisdom is that most customers want to run hybrid IT estates, with some shared between on-premise, public or private clouds, he added.
"New technology and IT consumption models are often painted as innovations that make IT simpler. But in reality, they invariably create more challenges and complexities for the IT function".
The business, which has offices in London, Manchester, Bristol and from next year Leeds, employed 673 people, up 115 on the prior year.
Softcat has no debt and £37.7m of cash in the bank as of the fiscal year-end, which is something customers look for in a supplier before handing over part delivery of their IT, especially following some high profile collapse, including 2e2 and Trustmarque.
Anecdotally, IT spending has slowed in the second half of the year, relative to the first, but Softcat reckons it has seen significant growth in the quarter ended 31 October. ®
Sponsored: Minds Mastering Machines - Call for papers now open