No more lies, T-Mobile US: Download speed caps magically vanished on speed test websites
Carrier says it will actually tell you when it goes a-throttlin'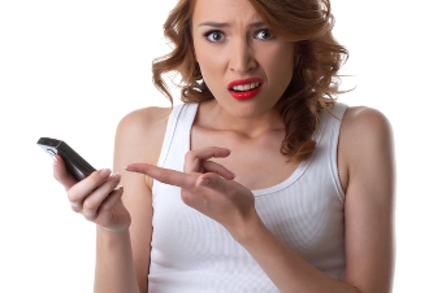 T-Mobile USA has agreed to stop twiddling with subscribers' mobile broadband speeds to hide the fact they were being capped.
The telco was caught switching off download and upload bandwidth limits when people visited internet speed test websites. In other words, if you visited a website that tested your mobile connection's speed, T-Mob would turn off any caps in place to keep you sweet.
Like other operators, T-Mobile USA puts in place monthly caps on the amount of stuff downloaded over mobile broadband. Once a customer hits that limit, T-Mob, in lieu of overage charges, imposes a cap on speeds.
According to US regulator the Federal Communications Commission (FCC), however, T-Mobile US has since June exempted certain speed-testing sites from that cap. When users checked the sites to test out their broadband speeds, the cap was lifted and their full service speeds were reported rather than the reduced rates.
As such, the FCC argued, many users were unaware as to when their speeds were actually being slowed and those who suspected they were throttled could not easily independently verify using a speed-testing service.
"The FCC is committed to ensuring that broadband providers are transparent to consumers. I'm grateful T-Mobile has worked with the FCC to ensure that its customers are better informed about the speeds they are experiencing," FCC Chairman Tom Wheeler said in announcing a deal with T-Mobile USA.
"Consumers need this information to fully understand what they are getting with their broadband service."
Under the terms of the deal, T-Mob will begin sending users text messages notifying of the cap along with a working link to a test site showing the capped speed. The company will also update its documentation to better explain how it handles speed tests and ensures their accuracy. ®