C'mon, Brocade: QLogic's left the Fibre Channel game. Flat revenues again?
Plus: Is storage firm REALLY shopping itself...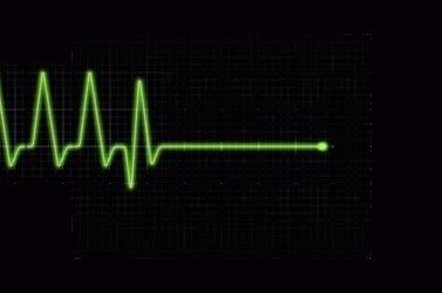 Analysis Brocade is a member of the flat revenue Earth society, with its mix of annual and quarterly Fibre Channel and Ethernet revenues hardly changing between last year and this year.
Brocade's fourth fiscal 2014 quarter revenues of $564m were up by one per cent year-on-year, up from $559m a year ago, and also up three per cent sequentially.
Annual FY2014 revenues of $2.21bn were flat, FY2013's revenues being $2.23bn.
Net income for the latest quarter was $83.4m, up a pleasing 30 per cent on the year-ago number but four per cent less than the preceding quarter.
Q4 2014 SAN product revenue was $325m, flat year-over-year and quarter-over-quarter. Q4 2014 IP Networking product revenue was $152m, up five per cent year-over-year and 15 per cent quarter-over-quarter, driven by stronger switch and router sales into the US federal government and router sales into the service provider market.
Brocade CEO Lloyd Carney put his best foot forward, but not by much, saying: "We delivered another strong quarter, highlighted by above-market growth of nine per cent in IP Networking product revenue and two per cent SAN product revenue growth, on continuing products."
It's a mature market and Brocade is holding its own but the growth spark is fizzling out. Can anything be done to reignite the fire? A Wall Street Journal article speculated it was trying to shop itself last month.
In the earnings call transcript Carney said: "Fiscal 2014 was a great year for Brocade." Why? It "was the most profitable year in the company's history."
He says Brocade is positioned well for the "new IP": one that is "optimised for the unique requirements of the cloud, social, mobile, and Big Data." Sounds pretty much like last year's IP – but this one is "open software-driven, agile, and [has] secure networking architectures."
New software-defined networking apps will be delivered next year. Carney said: "Customers are ready to move away from vendor-driven proprietary systems that are overly complex and impede their ability to rapidly respond to changing business requirements."
That's a big ask for Brocade as a software-defined network, when using commodity hardware, doesn't command proprietary gear margins.
William Blair analyst Jason Ader writes: "We concede that the SAN market (roughly 70 per cent of Brocade's sales) has proved more durable than we expected as the continuing 16 gigabit upgrade cycle seems to be extending its life while Brocade benefits from QLogic's exit from the Fibre Channel switching business and Cisco's de-emphasis of its MDS product line."
He reminds us of "Brocade's need to invest for growth and the fact that cost-cutting initiatives have largely run their course."
Meanwhile, Ader's conclusion is that "the growth outlook for Fibre Channel is challenged and that the IP side of the business faces stiff competition."
Another analyst, Stifel Nikolaus MD Aaron Rakers, says he views Brocade "as well-positioned for increased share at EMC (e.g., derivative beneficiary of EMC/Cisco relationship?) and an anticipated time-to-market lead on Gen 6 FC (32Gbit/s; albeit a likely 2016 story)," referring to the weakening relationship between Cisco and EMC.
Witness Cisco's downgrading of its VCE membership and non-participation in VMWare's EVO: RAIL server-side SAN initiative, which is bad news for storage networking.
Brocade could be doing a lot worse but shows no signs of any substantial reinvigoration, the firm being a follower of networking trends and not a driver. ®
Sponsored: Quit your addiction to storage