Mega GP tech services framework badge awarded
Insight and Phoenix IT grab Lot 2 spot of £1.2bn procurement rig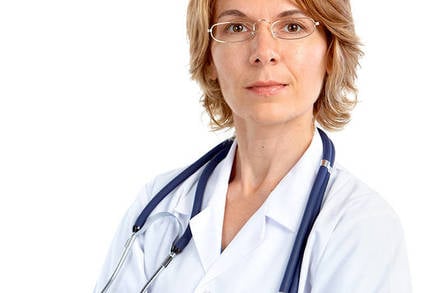 Insight UK and Phoenix IT Group are flying the flag for mainstream tech suppliers after scoring a seat on the mammoth General Practice Systems of Choice (GPSoC) framework.
GPSoC covers 75 per cent of GP surgeries in England and is administered by the Health and Social Care Information Centre, which provides information, data, and IT systems for health providers.
The procurement vehicle is split into three Lots with total spending estimated to be between £325m and £1.21bn over two years, according to the original contract notice in the Official Journal of the EU.
Back in March, the first Lot - valued at £300m to £770m - for GP Clinical IT Systems and Subsidiary Modules was awarded to 17 specialists: sub-categories included patient transactional services, patient record access, and document management.
But this month, some 30 suppliers penned an agreement under Lot 2 to provide 'Additional GP IT services' including Sheffield-based reseller Insight and Northampton located Phoenix IT Group.
The value is much lower, with the level of spend anticipated to be between £20m and £220m.
Business to be tendered in this area are "advanced or value added versions of services offered in Lot 1, plus patient arrival systems, physical devices APIs, finance systems, and hardware and related system maintenance".
Phoenix told us it will look to sell system support and installation; managed services across the asset and user lifecycle; hosted data storage and protection; professional services; and cloudy stuff.
Steve Vaughan, CEO at Phoenix IT Group, said in a PR blurb that providing standardised tech services means "primary care organisations know they are getting a service at a good price".
Insight UK head public sector Jon Lang told us it has 20k product lines available via GPSoc as well as "health specific hardware, software, services and solutions.".
The bidding for Lot 3 - Cross Care Setting Interoperable Services - is understood to be underway, and an award is expected in the New Year. Spent is estimated to be between £5m and £220m. ®
Sponsored: Minds Mastering Machines - Call for papers now open