Gov.UK annual IT spend edges down... to £4.3 BEEELLION
But billions still going on backoffice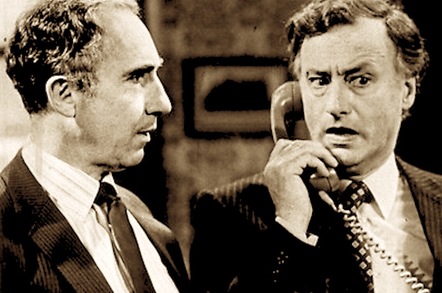 Government IT costs edged down by 8.5 per cent across the nine biggest Whitehall spenders to £4.3bn for 2013/14 compared with the previous year.
Back office systems account for the lion's share of running costs, with more than 80 per cent of IT budgets going on this area, according to El Reg's analysis of government spending data.
The Cabinet Office hopes to slash central government IT spend by breaking up a number of the large Whitehall contracts starting to expire next year.
However, separate research seen by The Register from analyst firm TechMarketView estimates that IT spend across central government will decrease just seven per cent by 2017 – to £4.5bn.
The firm found that spend across the whole of Whitehall totalled £4.85bn for 2013 - minus the government's biggest IT spender, the Ministry of Defence.
Last year the MoD spent £1.8bn on IT running costs - down £100m on the previous year.
It appears that HMRC cut the most, with running costs down 19 per cent to £604m, followed by the Department for Transport, which cut costs by 28 per cent to £98m.
But three of the nine departments increased their IT spend over the period. Running costs increased seven per cent at the Home Office to £605m, while costs increased 16 per cent at the Commonwealth Office to £86m. Spend was up 12 per cent at the department for Business, Innovation and Skills – to £93m.
Earlier this year, research from TechMarketView found that half of the top 20 software and IT services (SITS) suppliers to UK.gov saw their public sector business decline due to Cabinet Office spending reforms. ®
Sponsored: Minds Mastering Machines - Call for papers now open