Let's vote on breaking up Google, say MEPs with NO power to do any such thing
Choc teapot in Choc Factory melt threat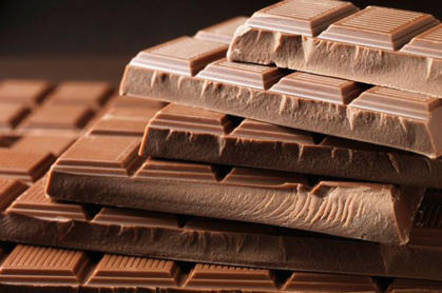 On Thursday this week, the European Parliament will vote on whether to break up ad and internet giants such as Google ... even though it has no real power to do so.
The so-called Resolution on the Digital Single Market, proposed by German MEP Andreas Schwab and his Spanish colleague Ramon Tremosa, seeks to unbundle search engines from other services. It doesn't mention Google by name, but it seems to be targeted at the Chocolate Factory.
Word of the parliamentary motion leaked last Friday evening.
Although the Parliament can't do anything directly, the aim is to put pressure on the European Commission to actually do something, with the Commish already investigating alleged abuses of dominance in the search sector.
However, previous Competition Commissioner Joaquin Almunia was keen to avoid sanctions or divestiture orders.
His replacement, Margrethe Vestager, has not yet set out her stall on the matter, so the MEPs' move may have some effect.
"We're just pointing out that there are tools the Commission can use," said Schwab, adding that "too dominant market positions have never been good". The pair of lawmakers want to unbundle search engines from other commercial services so Europe's digital industry can thrive.
However, the move has been criticised as protectionist and politically motivated.
"The increased politicisation of the Google competition investigation is deeply troubling," said Ed Black, president of the Computer and Communications Industry Association (CCIA), an international not-for-profit body dedicated to "enhancing society's access to information and communications", according to its website. Google is a member of the organisation.
"We have often sided with EU and US competition authorities in support of vigorous enforcement, [but this] potentially undermines the legitimacy of competition law if it is seen merely as another tool to be manipulated by special pleading and used for protectionist and political ends," said Black. ®
Sponsored: Minds Mastering Machines - Call for papers now open