Frisky patent WAR: Samsung seeks to BLOCK Nvidia graphics chips from US market
South Korean tech giant files complaint with trade watchdog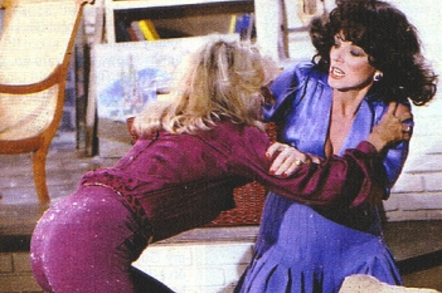 Samsung Electronics's battle with chip maker Nvidia deepened on Friday, after the South Korean outfit filed a complaint with the US International Trade Commission.
It wants the regulator to block Nvidia from touting its graphics chips on the US market.
As spotted by Bloomberg, the USITC's website showed that Sammy's gripe had been lodged with the watchdog, but the complaint was yet to be made available online.
Samsung's latest move comes after a row between the pair escalated earlier this month when it lobbed a counter-sueball at Nvidia for alleged infringement of its chip-related patents.
In September, Nvidia slapped Samsung and semiconductor and wireless vendor Qualcomm with a patent lawsuit, claiming that the firms had unfairly used its GPU tech.
Nvidia wasn't singled out in Sammy's complaint with the USITC. The gripe also extends to parts' makers such as Biostar Microtech and ZOTAC International. ®