What We Do In The Shadows? Laugh ourselves silly, mostly
Vampire mockumentary is brilliant fish-out-of-water fun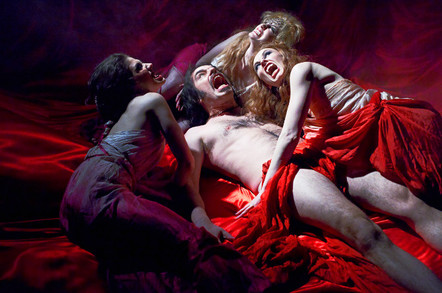 Film Review It's hard to believe that What We Do In The Shadows has been eight years in the making, given its spot-on, bang-up-to-date parody of both the vampire obsession and found footage/fake documentary style movies.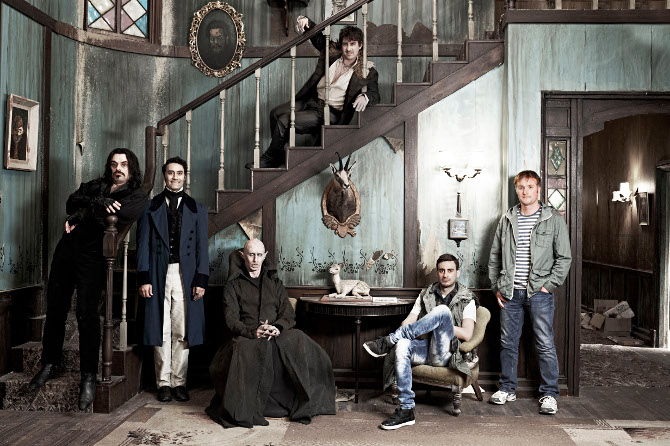 (L-R)Vladislav, Viago, Petyr, Nick and Stu with Deacon above. Credit: What We Do In The Shadows/Metrodome Distribution
But it has almost been worth the wait solely for the great scene where newly vampified Nick runs around a club shouting "Twilight! Twilight!" at people while pointing at himself.
This vampire mockumentary, loosely based on a short film made by Taika Waititi and Jemaine Clement in 2006, is the tale of flatmates Viago (Waititi), Deacon (Jonathan Brugh) and Vladislav (Clement) and their attempts to handle the problems of modern life in Wellington despite the vast centuries difference in their ages and the fact that they're bloodsucking vampires.
In the best tradition of early sketches of The Office and, of course, with welcome echoes of Flight of the Conchords, Waititi and Clement take this fish-out-of-water setup and run with it in all sorts of hilarious directions.
You'd think that the whole idea would be worthy of just a sketch or two, that all the best jokes would be in the trailer and the rest of the movie would be strung together by weak one-liners – but you couldn't be further from the truth.
What We Do In The Shadows is a brilliant send-up, like This Is Spinal Tap for vampires, as my fellow-cinemagoer put it, with wonderful set pieces littered with zingy one-liners. From the werewolves that just want to be good, led by fellow Flight of the Conchords alumni Rhys Darby –
"What are we?"
"Werewolves, not swearwolves."
– to the perfectly pitched ordinary bloke and computer analyst Stu, who almost always maintains his cheerily blank disposition no matter what's going on around him, this is a genuinely funny film.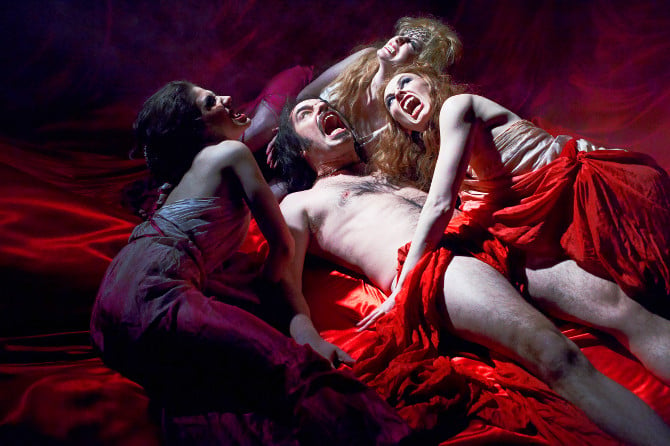 Vladislav (Jemaine Clement) during his more traditional vampiric past. Credit: What We Do In The Shadows/Metrodome Distribution
The loose plot features new vampire Nick (Cori Gonzalez-Macuer), who is turned by silent downstairs flatmate Petyr, the Nosferatu-like eldest of the vampires. Into the staid flatmates' life, he brings his best mate Stu, the modern world and a whole host of problems to keep the action going. This naturally features introductions to the internet:
"Leave me alone to do my dark bidding on the internet!"
"Whatcha bidding on?"
"This table…"
... heart-to-hearts with his best mate about being a vampire:
"You might have noticed I've changed all our tennis games to night-time tennis games…"
....and swaggering banter with the other gang in town, the werewolves, rather reminiscent of the animosity between news teams in Anchorman.
Taken in isolation, the jokes are silly, amiable stuff, a far cry from the sort of edgy dark stuff we're all supposed to find hilarious and never be insulted by these days. But as a whole, the film is a riot, like the best ridiculous time you had with your mates in the first year of uni when you all laughed until your stomachs ached and few of you could remember why.
Go to see it at the cinema and then buy it on your portable media of choice – this looks like one of those films you'll chuck on over and over again. ®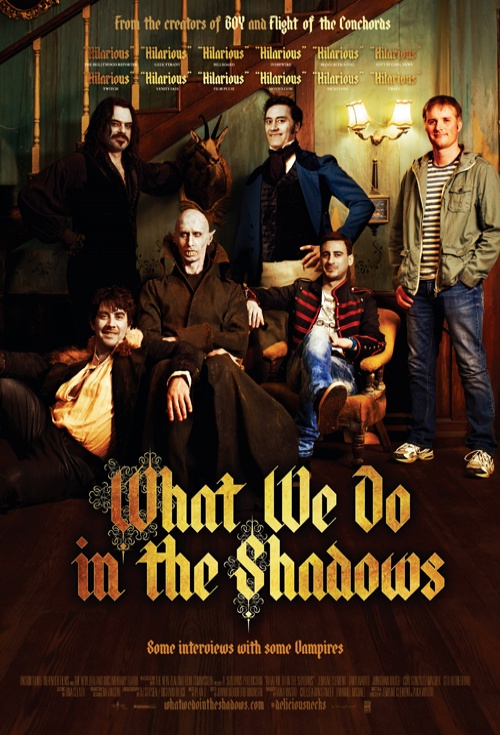 Title
What We Do In The Shadows
Director
Jemaine Clement and Taika Waititi
Cast
Jonathan Brugh, Jemaine Clement, Rhys Darby, Ben Franshem, Cori Gonzalez-Macuer, Stu Rutherford, Jackie Van Beek, Taika Waititi
Release date
21 November (UK) / 27 February (US)
More info
Movie web site
Sponsored: Becoming a Pragmatic Security Leader