Our system handles £130bn and it's BUST. Want the job of fixing it? Apply to UK.gov
And you thought financial IT was scary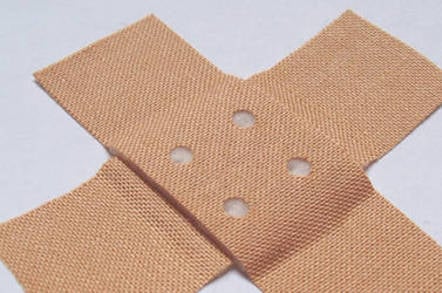 The Department for Work and Pensions (DWP) has identified "technical and security vulnerabilities" in its £284.9m central benefits payment system - responsible for underpinning the much-maligned Universal Credit programme and processing 13 million payments each week, The Register can reveal.
The Central Payments System's vulnerabilities were identified in a review of the programme, which handles £130bn of annual expenditure. The department is now "preparing proposals and plans" to address the weaknesses.
The "single integrated payment and accounting system" was completed in August 2012. Since then it has been upgraded to plug into the Universal Credit programme, which also runs a payment administration system developed by IBM.
However, the original contract for the programme was signed in 2004. The programme was later re-launched as costs spiralled out of control and the completion date slipped by four years to 2010.
The DWP revealed the cock-up in a job advert (Reg screengrab here) for a contractor who will be responsible for the technical integration of a number of key services "which have resulted from the IT review of Central Payment System (CPS) and other IT assets associated with the end to end benefit payment process."
The ad continued:
This review has identified technical (and security) vulnerabilities in this process and ITPD are currently preparing proposals and plans to address these weaknesses.
The 11-month integration manager contract (or contracts) is advertised for £500 - £605 per day.
The CPS is based on the Oracle 11i E-Business Suite package.
A DWP mouthpiece said: "The DWP operates a large number of IT systems to support the services it provides to millions of people.
"The department regularly reviews its IT systems as part of standard maintenance and to ensure they continue to be robust and of the highest standards."
The job advert also said the contractor will "initially be focused on the project to re-mediate the Enhanced Transition Service Enhancements (ETSE) solution which has been out of support/security accreditation since 2013."
"The successful candidate will have experience of a technical integration in a public sector environment," it said. ®
Sponsored: Minds Mastering Machines - Call for papers now open