UK urged to stop bigging up startups, feed 'growing' firms
TechCity? PLEASE. Fast-growing science-based firms all outside London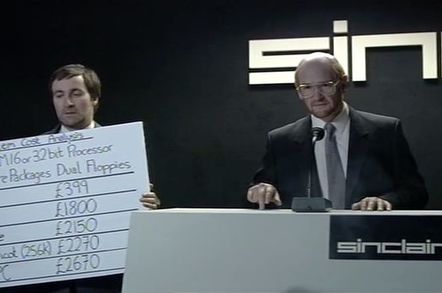 The UK must stop obsessing over startups and instead channel its resources into growing companies, a wide-ranging report has said.
Britain now starts more companies per head than the US, but has a lower proportion of businesses gradually scaling up to become large companies, compared with the US and other nations, said the report commissioned by the Information Economy Council.
The report argues that closing this "scale-up gap" is the single most effective thing that leaders in government, business and academia can do to drive economic growth.
It also found that despite the current buzz around London's TechCity as an innovation hub, 36 (72 per cent) of the top 50 fastest growing science-based companies are located outside of London.
These 50 science-based companies increased their revenues by an average of 92 per cent between 2012 and 2013, adding more than £600m to national output last year and achieving a combined annual turnover of more than £1.3bn.
"It is high-growth 'scale-up' companies that contribute a disproportionate amount of jobs and growth to the economy," said the report.
However, it noted that the goal of increasing the number of scale-ups, rather than producing start-ups and "celebrating entrepreneurs", is more of a challenge.
"The UK needs a more evidence-based debate on where growth comes from and the impact that growth-enhancing investments can have over time," said Sherry Coutu, author of the report.
The report makes 12 recommendations targeted at central government, local government and community "stakeholders". These include: public bodies being evaluated on how well they are helping scale-ups; funding programmes geared toward scale-ups; and a government minister made responsible for reversing the "scale-up gap".
Coutu said if the UK is to create its own Google or Facebook it needs to be "more effective at identifying the companies that have the greatest potential".
The findings were based on 20 scale-up programmes piloted across 20 countries and interviews with the chief executives of more than 200 scale-ups in the UK.
Sponsored: Becoming a Pragmatic Security Leader