Fujitsu boss sets CDOs against CIOs at annual do
EMEAI chief tells traditionalists: 'Don't be a bottleneck'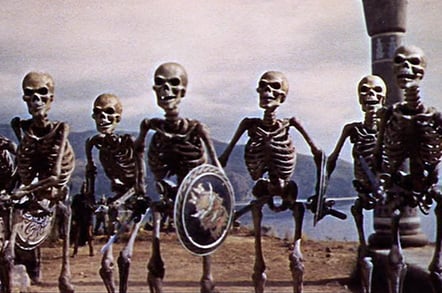 Traditional IT and CIOs are often seen as a corporate bottleneck, Duncan Tait, the European boss of Fujitsu warned Tuesday, as chief digital officers increasingly take the reins.
Such upstarts had little truck with traditional ways of doing IT, said Tait, which may in part explain why the Japanese IT giant has pledged to pour $354m into upgrading its own delivery business after years of balkanization and successive reorganisations left it fragmented.
Speaking at the start of the vendor's autumnal customer get together in Munich, the EMEAI (EMEA and India regions) boss said the global reorganisation of the firm which (it hopes) concluded in June would move decision making closer to customers, while allowing the firm to act globally.
As part of this process, it announced the creation of a global delivery organisation back in April, which the previously mentioned money will be used to develop.
In the past, the firm had allowed different regions to develop different methodologies and tools, limiting its ability to act as a global organisation.
The money is part of a $4bn overall investment the firm is making in a drive for growth, after a long period of consolidation. Other slices of that cash will go towards investment in "social" areas of research such as agriculture and healthcare, while some will go towards developing Fujitsu's "business propositions".
All of these feed into the firm's mission to build a "safer, more prosperous and sustainable society". And, Tait added, to make some money.
How this resonates with customers is perhaps open to debate. People who shell out for IT might concede those things are nice to have, at a push.
Who exactly will be making the final calls on IT strategy was also up for debate, Tait suggested, with "traditional IT" and IT bosses in danger of forming a decision-making bottleneck.
CDOs - who, where they actually exist, may have more strategic sway than traditional IT ops types - often see CIOs as "not doing stuff properly", Tait said.
However, Tait argued that firms still needed people with traditional IT skills to guide them as they digitalised their businesses, namely building digital technology right through their value chain, even if the products remain analogue.
However, those IT skills might come from an external partner - someone such as ... Fujitsu.
"We want to take responsibility for the journey our clients are going to be taking," Tait said, adding "that's the challenge that faces the boardrooms of a lot of the companies I speak to." Public sector leaders faced the same issues as they tried to bring state spending under control.
Sponsored: Becoming a Pragmatic Security Leader