Feds to auction off second tranche of Silk Road Bitcoins worth $19 MEEELLION
Civil forfeiture laws could mean big payday for police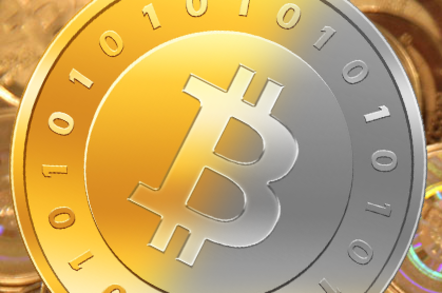 The US Marshals Service (USMS) is looking forward to another funding bonanza after holding another auction of Bitcoins seized from the Silk Road online bazaar that was allegedly run by Ross Ulbricht under the handle the Dread Pirate Roberts.
The auction is for 50,000 Bitcoins, worth $19,241,924 at current market rates, and the coins will be sold off in ten lots of 2,000 units and ten more of 3,000. Buyers will have to place a deposit of $100,000 for the 2,000-unit lots and $150,000 for the larger portions.
The registration period for bids opened at 9am EST on Monday and will close at noon EST on December 1. All bids (cash only and in US dollars please) will be sealed, and the winners will get calls on December 5 telling them how to collect their purchases after the remaining cash has been wired through.
The first auction of Silk Road Bitcoins, held back in July, also sought to raise around $20m, although only 30,000 Bitcoins were sold off – the price was much higher back then. All of those Bitcoins were bought by one buyer, venture capitalist Tim Draper.
This second auction will still leave the Feds with around 100,000 Bitcoins to sell off from the currency they seized when Ulbricht got fingered. The actual amounts the buyers pay for the auctioned-off Bitcoins won't be revealed.
The funds generated by these auctions will initially sit in an escrow account until the government's case against Ulbricht is decided. If he is cleared of wrongdoing for running the Silk Road, he will be able to take possession of the money.
You might be wondering how the Bitcoins seized can be sold off if Ulbricht hasn't been found guilty, or even had his day in court. This is down to an interesting codicil in American law called civil forfeiture.
Under current civil forfeiture rules, which were brought in as part of the War of Drugs, law enforcement may seize physical assets and cash if they believe they were either the product of crime or likely to be used in the commission of a crime. Agencies can then use the money to supplement their budgets.
While criminal forfeiture has been a legal statute for many years, those rules require the suspected criminal to be actually found guilty. In comparison, civil forfeiture doesn't require suspects to be arrested or even charged before their assets are seized.
Ulbricht hammered out a deal with the Feds earlier in the year whereby his Bitcoins could be sold, but if he is cleared of wrongdoing, he will be able to claim the proceeds of the sale without having to file an additional civil case – unlike thousands of Americans who face lengthy and uncertain court battles to recover their assets. ®
Sponsored: Becoming a Pragmatic Security Leader