Bug fixes! Get your APPLE BUG FIXES! iOS and OS X updates right here!
Yosemite fixes Wi-Fi hiccup, older iOS devices get performance boost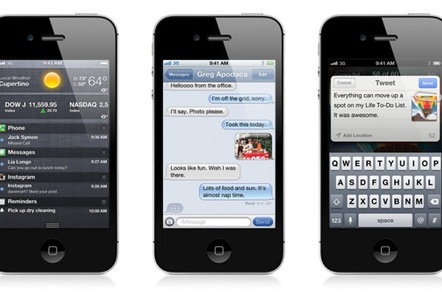 Apple is swatting at bugs with updates to its OS X Yosemite and iOS 8 platforms.
The company said that the Yosemite v10.10.1 update would address a widely-reported WI-Fi connection error, while users running older iOS devices would find their systems running faster and more reliably after installing iOS 8.1.1.
For OS X, the Monday release brings a much-needed fix to the Wi-Fi connectivity problem plaguing some Mac owners. Users had reported that earlier versions of Yosemite had been sporadically dropping previously stable Wi-Fi connections or was unable to find some local Wi-Fi networks.
Additionally, the update contains fixes for problems connection with Exchange, bugs in Mail, and problems with Back to My Mac and Notification Center.
Meanwhile, users running older iOS devices will be happy to know that the iOS 8.1.1 release could speed up their hardware. The company said that the update was designed to relieve some performance issues spotted on the iPhone 4S and iPad 2 hardware. Both models are the oldest supported by iOS 8 and users have complained that newer releases often slow down their hardware.
On the security side, the OS X update will address four CVE-listed security flaws including a remote code execution flaw in WebKit, a failure to properly clear cache for Private Browsing sessions, and pair of "unnecessary information" collection flaws where applications were taking more data than intended on Spotlight and System Profiler queries. Credit for those flaws was given to researchers Ashkan Soltani and Plausible Labs' Landon Fuller.
Security fixes for iOS 8.1.1 include nine listed CVE flaws, including a pair of remote code execution flaws in WebKit and a remote code flaw in Kernel (discovery credit given to @PanguTeam). The company also patched a permission error in iOS (@PanguTeam) and a similar Spotlight information disclosure flaw (Soltani) to the one patched in OS X.
Also fixed was an unsigned code execution flaw in iOS (@PanguTeam), a private browsing cache disclosure error and an unauthorized photo disclosure flaw. Apple also addressed a flaw allowing an attacker to circumvent the failed password limit, discovery credited to Stuart Ryan of Sydney's University of Technology. ®
Sponsored: Becoming a Pragmatic Security Leader