We come bearing internet: Google sends up Project Loon balloons in second test
Choc Factory, Telstra test more internet-for-all blimps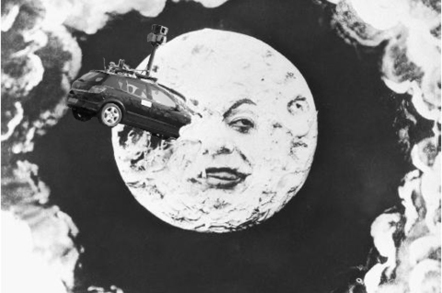 Google is to run another test flight for its Project Loon internet-bringing balloons, this time sending up 20 new helium gas bags in Australia in partnership with Telstra.
The Australian Associated Press reported that a second trial of the moonshot project will be taking place over western Queensland in December.
Google had not responded to a request for comment at the time of publication.
Project Loon hopes to bring internet to remote regions of the world at a low cost and with two distinct benefits for the advertising giant: making it look good and increasing its customer base.
To accomplish this easy-to-reach, cheap internet, Google plans to have helium balloons equipped with antennas that can beam 4G-style signals to phones and homes circling the globe on stratospheric winds.
The Chocolate Factory has already run one test flight over Christchurch in New Zealand last year, which it said had favourable stratospheric conditions for initial tests.
Project Loon is one of Google's so-called Moonshot projects run out of its secretive Google X lab, which was also responsible for things like Google Glass. The balloons currently float at heights around twice the altitude of passenger jets for 100 days, bouncing the signal between them using small solar panels and batteries for power. ®
Sponsored: Becoming a Pragmatic Security Leader