Sony SPILLS GUTS on OTT service, so far for PlayStations only
Cloudy streaming media service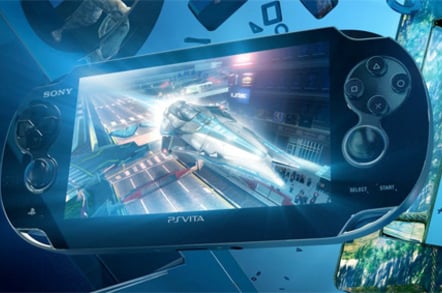 Analysis Sony has unveiled its widely expected PlayStation Vue OTT TV service, telling us everything we need to know except the most important part: the price. At present it is just a US phenomenon, which makes sense – if it can make it there it can make it anywhere.
It is referred to as a cloud-based TV service and claims to reinvent the TV experience. Well it would. What that means is that it uses the same old cross-media bar that has been in most Sony devices for the past decade, and it suggests that it has intuitive search so that you find what you want to watch faster than a traditional EPG. It is said to extend this with an "explore option" within search hits. Search can also extend to type of programme, genre, ratings, popularity and length.
Whenever we go to an exhibition, someone shows us yet another "new paradigm" viewing experience and it's always a bar that you navigate across (or up and down), which expands to show you more of the selection you are on. This variation on a theme has been around for a decade or more, and the differences are usually down to slightly better graphics and speed of navigation and loading.
But this is the first OTT service in the US that has not come from an existing pay TV company, which carries many of the major US broadcast networks, CBS, Discovery, Fox, NBC-Universal, Viacom and Scripps – it's just ABC that seems to be missing. It also alludes to a total of 75 channels, which is a darn site more than any of the TV Everywhere services of Cablecos, and is effectively a cable service over the internet.
It offers 28-day catch-up and an unspecified amount of VoD, and offers favourites and recommendations based on viewing habits as well as what's "trending" in the social buzz. Navigation is carried out by using a PlayStation controller. Sony will now run an invite-only beta and then launch the service in the first quarter next year.
Sony is also talking about transparent pricing, which sounds like a real move in the right direction, whereby you select a channel you want, and an unbundled price for each channel comes up and you commit to it. But actual prices, which would allow us to assess whether or not this would work, are not available until launch. We have estimated in the past that this type of unbundled TV will cost $5 to $10 per channel or channel cluster, with perhaps some of the less popular channels being available for free.
Sony insists there will be no contract needed (so you can cut a channel over the internet) and that it will require no equipment or installation charges.
But you will need a PlayStation (3 or 4), and that's lot more expensive right now than buying a Roku box or an Apple TV.
There will be with a phased rollout starting in New York followed by Chicago, Philadelphia and Los Angeles. The service will also become available on iPad shortly thereafter, and later on more Sony and non-Sony devices.
Copyright © 2014, Faultline
Faultline is published by Rethink Research, a London-based publishing and consulting firm. This weekly newsletter is an assessment of the impact of the week's events in the world of digital media. Faultline is where media meets technology. Subscription details here.
Sponsored: Becoming a Pragmatic Security Leader