NBN Co screws lid on FTTP coffin
Copper and HFC dominate in new corporate plan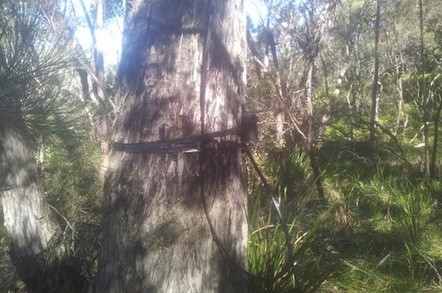 NBN Co has set in place the new rollout principles announced last week, in the form of a new corporate plan.
Published yesterday, the 2014-2017 plan lays out the company's expectations now that the "multi-technology mix" has been set in stone.
In the event that NBN Co is able to complete its negotiations for access to Telstra's twisted-pair network, and the Telstra and Optus hybrid fibre-coaxial (HFC) networks, the completed network is expected to comprise 29 per cent fibre-to-the-node customers (3.6 million premises), 27 per cent HFC customers (3.3 million premises), 25 per cent FTTP customers (3.1 million), and 11 per cent getting fibre to the basement or its equivalent (1.4 million premises). The fixed wireless and satellite footprints will serve 5 per cent and 3 per cent of premises, respectively.
The plan notes that its current phase one trial of FTTN technologies has, as yet, reached just 11 nodes out of its target of 20 nodes, and gives no timeline for its thousand-node phase two trial beyond the expectation that "end user connections and activations will take place during the course of 2015".
By the end of June 2015, NBN Co predicts that its fixed line network will be able to service just over one million premises, a number significantly boosted by the expected adoption of HFC networks into the mix.
The corporate plan also reveals that the ramp-up in fibre rollout, predicted by many commentators (including the author of this article) in response to political criticisms of the slow rollout between 2011 and 2013, arrived during 2013-2014. The pan trumpets the acceleration of the FTTP build, with brownfields activations in 2014 2.3 times greater than the previous year.
Another doubling is expected in 2014-2015, the plan states, to reach nearly 600,000 serviceable brownfields premises and 725,000 premises passed. Greenfields acceleration also happened, with activations more than tripling. ®
Sponsored: Becoming a Pragmatic Security Leader