FCC: Gonna need y'all to cough up $1.5bn to put broadband in schools
Kids need more fiber, says Wheeler, and you'll pay for it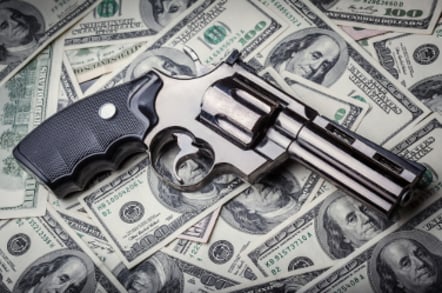 The US Federal Communications Commission (FCC) wants to spend $1.5bn on hooking up high-speed broadband to more American schools and libraries.
The money will come from you, dear US readers: the FCC will put up phone bills by about $2 a year per line to foot the damage, it's understood. Specifically, the monthly E-Rate charge will be going up, giving schools and libraries more money to afford to install high-speed broadband.
The FCC is the middle of overhauling the E-Rate program, which emerged in 1996 as a way to pay for better connectivity to schools, libraries and such like.
The first step of the shakeup is getting more wireless networking into public spaces as kids, teachers and parents these days rely on tablets, notebooks and other gadgets that doesn't have wired Ethernet ports.
The next step is wiring the Wi-Fi base stations to decent internet connections: according to the regulator, 41 per cent of rural schools, and 31 per cent of urban classrooms, "lack access to fiber networks sufficient to meet modern connectivity goals for digital learning."
Plus, half of the US public libraries, or 70 per cent of rural libraries, have net connections slower than 10Mbps, we're told.
An extra $1.5bn, on top of the annual $2.4bn E-Rate budget, will fix all that, FCC chairman Tom Wheeler and his staff reckon.
"Still, 63 per cent of public schools – over 40 million students – don't have broadband connections to the building capable of taking advantage of modern digital learning," the FCC noted [PDF] today.
FCC chairman Tom Wheeler, a former lobbyist for the ISP industry, has pitched the broadband spending increase to his fellow commissioners to approve. The matter will be discussed at the FCC's December meeting. ®
Sponsored: Detecting cyber attacks as a small to medium business