NetApp to put Amazon's cloud ONTAP for thirsty customers
Managing data and storage with Cloud ONTAP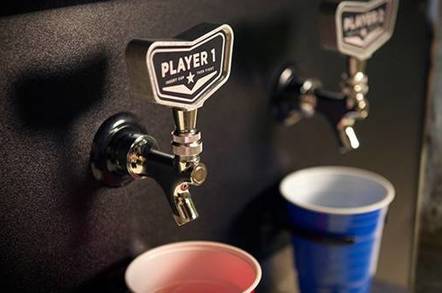 NetApp is continuing its strategy of trying to get ONTAP more integrated with Amazon's storage cloud by having it manage data in Cumulo Amazonius, and back up data to said cloud with the recently acquired SteelStore product.
Cloud ONTAP is the latest ONTAP iteration, and is a software-only storage appliance built on the NetApp clustered Data ONTAP storage operating system, used in all NetApp FAS arrays.
"Cloud ONTAP is deployed and managed from OnCommand Cloud Manager as a virtual machine on Amazon EC2 compute instances managing Amazon EBS storage, allowing customers to build a virtual storage solution directly on Amazon resources," said NetApp.
NetApp claims Cloud Manager provides installation, resource assignment, and provisioning of data, and when Cloud ONTAP is operating, day-to-day management facilities.
Cloud ONTAP facilitates have a hybrid private/public ONTAP cloud environment and come as two pay-as-you-go AMIs (Amazon Machine Images) called Cloud ONTAP Explore and Cloud ONTAP Standard. Both support NFS, CIFS, and iSCSI data management on AWS. A subscription option is available to Cloud ONTAP Standard.
Explore has a 2TB capacity limit while the Standard edition maxes out at 10TB, with AWS pay-as-you-go at 50TB with a subscription.
There are multiple performance and capacity options that range from the smaller pay-as-you-go option at 2TB to the larger subscription model.
Cloud ONTAP for AWS
When and where does NetApp say you should use ONTAP on-premises and ONTAP Cloud:
On-premises FAS arrays are the choice when "application usage pattern and resource requirements are well known, with longer-term usage"
Cloud ONTAP is "for new or unknown application requirements or applications [needing] rapid deployment of storage to accommodate varied workloads
Find out more about Cloud ONTAP here. You can download the info in PDF form with no registration required
NetApp said AWS (Amazon Web Services) is the first platform provider to run Cloud ONTAP services on its cloud environment, suggesting that other public cloud services may follow - Azure (a cast-iron certainty we think) and Google maybe.
NetApp bought SteelStore from Riverbed last month, no doubt thinking then that the Riverbed product was suitable for Amazon's data river. It's now punting the SteelStore appliance.
It's available in 750 AMI, 2,030 AMI, and 3,030 AMI options on AWS. Users "can back up, archive, and recover data stored on AWS and return to operations within the cloud".
NetApp said SteelStore is heterogeneous with the support of 85 per cent of leading backup software providers. With data reduction and WAN optimisation features, "customers can cut data volumes by up to 90 per cent and transport times by up to 75 per cent".
Users' data is encrypted on site, in transit and at rest. SteelStore supports NetApp's StorageGRID object storage product.
A SteelStore cloud-integrated backup appliance is available from NetApp and its channel partners now. SteelStore AMIs won't appear until the third quarter of 2015, so lots of development must be needed.
Cloud ONTAP Explore and Cloud ONTAP Standard are available as AMIs and as six-month subscriptions. ®
Sponsored: Minds Mastering Machines - Call for papers now open