How many digital commissioners does it take to change a lightbulb? 13!
Worried no one would show up?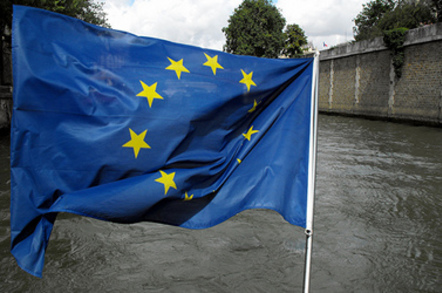 Andrus Ansip, Europe's new super-commissioner for all things digital, invited 13 European Commissioners to his first meeting of Project Digital Single Market on Wednesday. That's half the Commission!
Rolling up sleeves for #DigitalSingleMarket project today with my colleagues in the Commission. pic.twitter.com/mOvyVC0Esq

— Andrus Ansip (@Ansip_EU) November 12, 2014
But even with free drink and nibbles, only seven turned up.
Those invited included Gunther H-dot Oettinger (obviously, as he's the Digital Society Commissioner); Tibor Navrascics for Education & Culture (yep, have to teach kids to code); Margrethe Vestager for Competition (makes sense, she has to handle the Google case); Carlos Moedas for Currency (eh? Bitcoin?); Corina Crețu for Regional Policy (well even regions have digital things); Jonathan Hill for Finance (Bitcoin again?); and Agriculture Commissioner Phil Hogan (no, you've lost us there!).
In a blog post, Ansip acknowledged that was a lot of people. "You may wonder why I asked so many people along," he said. Yep, we did.
"It's because digital is everywhere, stretching into all aspects of our lives. Some areas obviously need to be represented: regional policy, internal market, competition, trade and consumer policy, for example. Others may be less obvious. Take agriculture: as far as digital is concerned, this means the rural development part of the Common Agricultural Policy."
Apparently the CAP does indeed still determine EU policy, as the rural development part of it can be used to ensure hilltop farmers on Greek islands, fishing villages in northern Scotland and mountain men in the Austrian Alps get reliable internet access, according to Ansip.
During the meeting, Ansip set out the tasks ahead of them. The challenge is to come up with a legislative action plan for the digital single market in the next six months.
In typical Commish-speak, "he presented six work streams: building trust and confidence; removing restrictions; ensuring access and connectivity; building the digital economy; promoting e-society; and digital innovation and research."
Ansip said it was important to discuss the practicalities of how the Commissioners will work together straight away, but added: "To be honest, I'm not a huge fan of 'procedure'. Content is what really matters." ®
Sponsored: Minds Mastering Machines - Call for papers now open