HMRC dishes out tax rewards to GOV.UK... for inking deals with MEGABUCKS SIs
Little guy pushing cloud services? 20% VAT please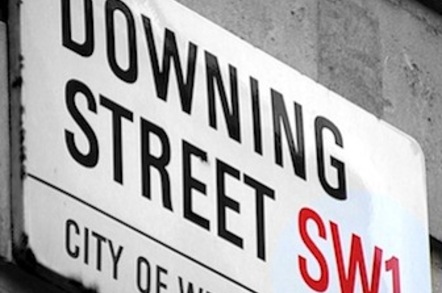 Departments using large system integrators are eligible for VAT refunds from their IT, while those purchasing off-the-shelf "cloud" services will be entitled to nada, according to the latest draft HMRC guidance.
The guidance appears to directly contradict moves by the Cabinet Office to get departments to buy cheap, standardised off-the-shelf cloud services by providing a tax disincentive for those that do.
In 2010 Cabinet Office minister Francis Maude told departments: "The days of the mega IT contracts are over, we will need you to rethink the way you approach projects, making them smaller, off the shelf and open source where possible."
Last year, Maude also said government IT costs were still too high, remarking: "One way we can reduce them is to accelerate the adoption of cloud across the public sectors."
But HMRC's latest "Contracted out Services Refunds": a guide for government departments & the NHS, says: "VAT costs for off the shelf internet 'Cloud' IT infrastructures cannot be refunded because they are not designed to the specification of recipients", while "bespoke software may be refunded."
Bespoke software includes research and development, design services and consultancy services, and aftercare such as updates and helpdesk facilities.
It also includes a pre-existing package of software which requires substantial modification to meet the needs of the recipient, said the document, it says.
It says:
It is our view that VAT costs are refundable under where: (i) a fully managed computer infrastructure using web-based or internet platforms are provided and (ii) the IT infrastructures are designed to the specification of the recipient (e.g. GD/NHS) and (iii) use of the infrastructure is for non-business activity.
It further states:
It's unlikely recipients will purchase off the shelf software in isolation. Typically this type of universal software is provided as part of a large IT contract and is be integral to the overall supply of a fully managed and serviced computer system.
®
Sponsored: Minds Mastering Machines - Call for papers now open