TalkTalk's 'unbeatable signal strength' and 'fastest Wi-Fi tech' FIBS silenced by ad watchdog
Our lab tests were impeccable, mumbles budget ISP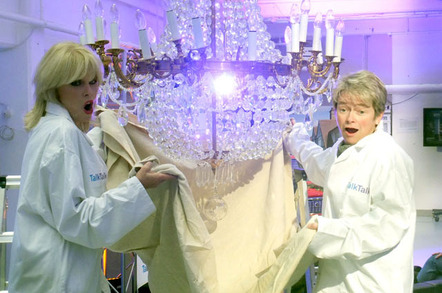 TalkTalk is the latest ISP to be rapped by the UK's advertising watchdog for telling porkies about its broadband service.
The budget telco was admonished by the Advertising Standards Authority for failing to substantiate claims it made about its network.
TalkTalk made the following outlandish assertion in a circular advert:
Why our fibre broadband is Superpowered ... Unbeatable Wi-Fi connection ... Our new Super Router gives you an unbeatable signal strength and has the UK's fastest Wi-Fi technology.
A complainant successfully challenged the claims that TalkTalk's signal strength was "unbeatable" and that it offered the "UK's fastest Wi-Fi technology."
The ISP attempted to defend its ad by saying that a third party outfit had benchmark-tested TalkTalk's router against competitors' kit and concluded that its hub had out-performed other devices.
But the ASA pooh-poohed the lab's assessment. The regulator said:
We considered that consumers would understand the claims "unbeatable" and "UK's fastest" to reflect conditions of use in the home which would be influenced by variables such as the placement of the router in the home and where it was being accessed from, time of day and the number and type of devices linked to it. We were therefore concerned that the testing did not reflect typical consumer use.

Because the testing did not compare the performance of TalkTalk's Super Router under typical home circumstances, we considered the ad was misleading.
TalkTalk was told that the ad must not appear again in its current form. The ISP was also reminded "not to exaggerate the performance of [its] products in the absence of appropriate substantiation." ®