Researchers show off three-domain international SDN
Boffins claim to have assembled internet-scale software-defined bit-biffers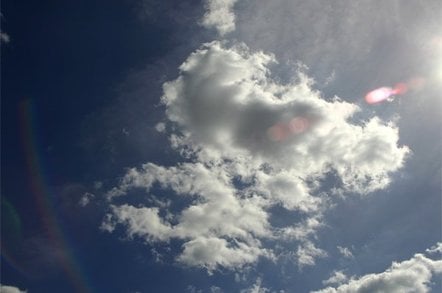 New Zealand and American researchers have demonstrated a different slant on SDN, creating a test network that spanned three border gateway protocol (BGP) domains and two countries.
Calling it the first "Internet-scale" software defined network, the Kiwi research network REANNZ, America's ESnet research network, and Corsa Technology joined forces to implement an SDN that joined together ESnet at Berkeley, REANNZ's Wellington facility, and a Google research deployment at New Zealand's Victoria University in Wellington.
At the ESnet node, Corsa's DP6420 640 Gbps data plane acted as the OpenFlow packet forwarder, using the open source Vandervecken SDN controller which uses RouteFlow and the Quagga software routing suite.
Data transport came from California's CENIC research network, the PacificWave peering exchange, and Australia's AARNET.
As REANNZ's media release notes, the demonstration "shows the potential for a full internet-scale routing to be successfully set up over an international network of mixed SDN and non-SDN autonomous systems."
The group hopes to attract other campuses to the network, under an international project called Treehouse.
REANNZ's CEO Steve Cotter said "establishing an end-to-end SDN BGP, multi-AS network is an important milestone in the development of next-generation IP networks and peering fabrics".
ESnet CTO Inter Monga said the demonstration shows off how SDN challenges such as policy-based routing, multi-domain peering and interoperation can be solved. ®