Broadcom wraps new partners into warm IoT embrace
Something WICED this way comes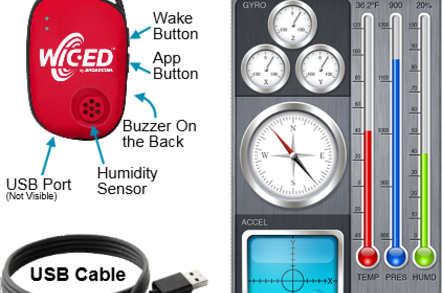 Broadcom has spread its arms around a bunch more Internet of Things partners, to expand the reach of platforms like WICED Smart, WICED Wi-Fi, RoboSwitch, StrataConnect and NetXtreme Ethernet.
The company says its aim is to make it easier and cheaper for developers, particularly in start-up land, to get its hands on Broadcom products and dev tools. There's also a new developer portal providing data sheets, application notes, product selection guides, programming help and video tutorials.
WICED stands for "Wireless Internet Connectivity for Embedded Devices". The Smart SDK gives developers access to peripherals, timers, the stack and profiles, with support for ARM RealView RVDS and CodeSourcery C++ tools, with development supported on Linux or Windows.
While the silicon vendor hasn't named all the new partners, they include WiFi module developer LSR, the IoT connectivity developer Ayla Networks, and e-commerce distribution outfit Mouser Electronics.
Broadcom's exit from the cellular baseband business earlier this year and weak financials have put a premium on developing new markets.
The company has been backing high-speed WiFi and data centre Ethernet as key markets, but the billions-of-devices, trillions-of-dollars predictions analysts are making for the IoT market make it irresistibly attractive. ®