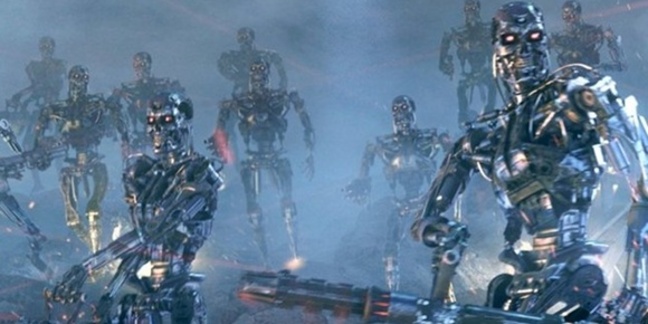 RoTM One in three UK jobs will be performed by machine in as little as 20 years, according to a new study carried out the University of Oxford and Deloitte.
Somewhere around a massive 10.8 million people could be replaced by machine by 2034, the researchers claim. Londoners are least likely to be affected (with only 30 per cent of jobs at risk compared to 35 per cent nationwide) and those higher up the management food chain are also safer than their minions from the threat of robo-replacement. "Lower-paid jobs are over five times more likely to be replaced than higher-paid, almost eight times as likely in London," says the study.
But it's not all doom and gloom: 40 per cent of UK jobs are low or no risk (51 per cent in London) and jobs requiring digital, management and creative skills will be on the up.
From the department of No Shit Sherlock comes the news that repetitive processing and clerical work is most likely to be performed by machine. With constantly improving machine translation, foreign language skills also take a hit.
"Unless these changes coming in the next two decades are fully understood and anticipated by businesses, policy makers and educators, there will be a risk of avoidable unemployment and under-employment. A widening gap between 'haves' and 'have-nots' is also a risk as lower skill jobs continue to disappear," warned Angus Knowles-Cutler, senior partner at Deloitte in London.
Predictably "digital know-how", "management" and "creativity" will be the buzzwords to watch out for in the vacancies section over the next 20 years.
Deloitte also surveyed 100 London businesses: 84 per cent of them in transport, travel and hospitality said they expected technological change to have a predictable and positive impact on their businesses. Technology, media and telecoms businesses were likewise optimistic.
"Skilled cities like London are incubators for new ideas and products. With the right policies, London can be at the front-line in developing the next generation of digital technologies," explained Carl Benedikt Frey of the University of Oxford, who carried out the study. ®
Sponsored: Practical tips for Office 365 tenant-to-tenant migration