Pica8 adds 'transitional' SDN capabilities
Mix L2, L3 and OpenFlow on one switch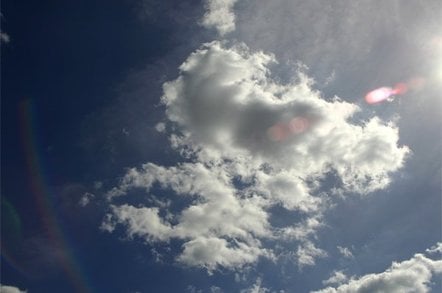 Pica8 wants to make the software-defined networking (SDN) transition easier for data centres that have to cope with an installed base, letting its software work simultaneously with SDN environments and traditional Layer 2/3 networking kit.
The idea, according to the company's Steve Garrison in conversation with Vulture South, comes from the straightforward realisation that nobody's going to yank all their existing networking kit in a weekend – or, perhaps, a year – just so they can put in all-new bare-metal switches.
At the same time, however, the problems that SDN is trying to address remain: configuring a data centre network to support a new Web app can take a lot longer than rolling out the app itself.
"Layer 2 and 3 networking is really good at topology," Garrison told El Reg. "What OpenFlow is good at is point-to-point.
"So if you're defining a network for SQL Web services, in OpenFlow you can create a policy that says 'send any SQL packet here'. You don't need to re-engineer the network to do that."
By running both L2/L3 protocols (like spanning tree, OSPF and BGP) on the same bare metal switches that are running OpenFlow, Pica8 is trying to bridge the two worlds: a switch can run L2/L3 protocols on some ports, while putting other ports under control of Open VSwitch commands either locally or via an SDN controller.
CrossFlow is available in the PicOS bare metal operating system, which can so far be installed on switches from compatible vendors (Pica8's own switches, plus Edge-Core Networks and Quanta Computer).
PicOS is sold in a perpetual license format based on port speed (1 Gbps or 10 Gbps) and the mix of L2 / L3 / OpenFlow ports the customer wants. ®
Sponsored: Becoming a Pragmatic Security Leader