Tick-tock, CDW: Mega reseller has 30 months to buy the rest of Kelway
But if not, it still has a multi-BEEELLION $ US operation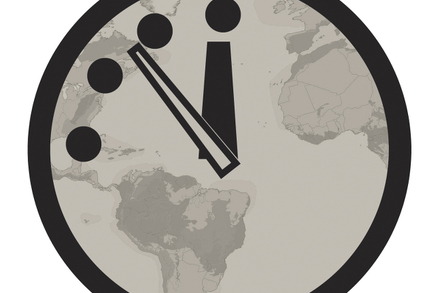 The clock is ticking for NASDAQ-listed CDW to hoover up the remaining share base of Kelway – or leave it for someone else to slurp.
As revealed first by The Channel yesterday, the world's largest tech reseller bought a 35 per cent stake in London-based Kelway in a deal that values the overall business at around £262m.
Under the terms, Kelway has taken on £68m (Barclays/HSBC) worth of senior debt. This allowed CEO Phil Doye to pocket some cash and increase his share of the business to 56 per cent, while MD Dan Laws retains six per cent and senior managers the remaining three per cent.
Former private equity investor Core Capital sold its 29 per cent of Kelway for £76m, which is a tidy return when you consider it paid just £4.5m for a quarter of the company back in 2006.
In a conference call with analysts last night, CDW biggie Tom Richards revealed the "transaction is structured so that we can take up to as much as 100 per cent ownership through mid-2017, which we intend to do if the business performs as planned".
He added, "That doesn't mean we necessarily have to wait that long, but it does mean that that's the window of time."
"The option to acquire control… begins on 1 June next year and then continues for 30 months. So again, we think that's an appropriate time that gives us the opportunity to make sure the partnership is working and make an informed decision about whether to acquire 100 per cent."
Richards said that an "integration of this kind of magnitude" is "something you want to do thoughtfully", and he said the structure bought it some time and minimised risks.
El Chan has asked and is still waiting to ascertain what factors or profit ratios have to be achieved for CDW to take the plunge.
Richards said the pair worked together for the last 18 months and both parties had brought business to the table.
He said the rationale is to increase the "share of wallet" with existing US-based multi-national customers and "capture new ones" that have "international IT needs".
In a boost for Kelway, CDW plans to take its hosted and managed services IP ServiceWorks to the US market "to help customers manage that and their cloud solutions".
"While not maybe necessarily perfectly transferable, those learnings are going to be very valuable to us at CDW."
It is no secret that Kelway and Core Capital had differences of opinion and Kelway CEO Phil Doye said a trade sale was always a preference – though he denied to us months ago that CDW was in the running.
"CDW was always our preferred route if they were prepared to pay the price, but they were in and then out and then in the process."
As we noted yesterday, some 100 trade and private equity suitors had a sniff.
Doye said carrying a potentially cumbersome debt on its balance sheet, - something that brought down 2e2 and damaged Azzurri - was not desirable.
"I spoke to credit insurance agencies before this deal and they were nervous about PE backing the business. The sale to CDW will give us a stronger credit rating," he claimed.
"Simply put, we've got an investor in the same business as ours, they have a similar vision and strategy and equally if things don't work out we can control our destiny [and buy out CDW]."
Kelway has made seven acquisitions since it formed in 1990, amounting to £232m in revenue contributions. In the year to March '14 it turned over £527m in sales and reported an operating profit of £14m.
Doye said that no further acquisitions are on the cards "in the short term" but agreed with Richards' strategy of cross-selling.
"We've aligned ourselves to the biggest IT solution and services business, or reseller, in the world. They are the biggest by a country mile."
Indeed it is: CDW turned over $11.5bn last year and reported fiscal Q2 numbers last night for the three months ended September, with revenues up 14 per cent to $3.26bn, a staggering $51m average daily sales.
Hardware and software sales leaped 14 per cent, and services bounced 13 per cent.
The Corporate segment grew 10.7 per cent to $1.62bn including $1.37bn in the mid-market and $247.9m in small business, which were up 10.8 and 10.4 per cent respectively.
The Public Sector segment grew 18 per cent to $1.469bn, and within this government was $441.3m (up 17.6 per cent), education was $632.8m (up 23 per cent), and healthcare was $394.7m (up 10.9 per cent).
The Advanced Services - customised engineering and managed services - and the Canadian operations grew 13.5 per cent to $174.6m.
Net profit came in at $55.6m against a $2.2m loss in the corresponding period a year ago.
CDW may be the largest tech reseller in the world, but it has plenty of opportunity to grow in its native US, where some $1.07 trillion in cash was splashed on IT last year, according to Gartner. ®