Avere: Cloud storage needs caching too. Why? Because latency...
Get your Amazonian data flowing faster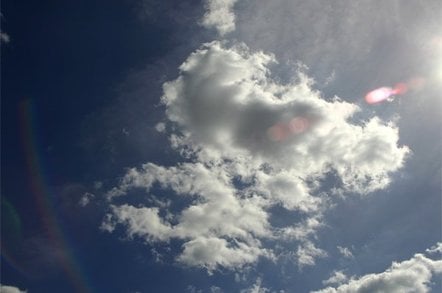 Comment Avere has a software-only cloud storage gateway that runs in Amazon's compute cloud (ECC) and feeds its compute instances faster with data from storage clouds or on-premises storage arrays.
At first glance, this seems decidedly odd. Why would you need a cloud storage gateway, a thing that relies on data caching locally to avoid remote access, when your data is in the cloud already? And if your data is on premises and you're sending it to a compute location in the cloud, then you need a local cloud storage gateway through which your data is despatched to the cloud, surely, rather than a receiving gateway in the cloud itself.
Not so, says Avere CEO Ron Bianchini, politely avoiding implying I'm an idiot who doesn't understand the obvious. Compute instances in the cloud, ECC in this case, like data centre server applications, also suffer from data access latency when accessing data across a network. And data stored in storage clouds, even Amazon's own S3 cloud, is networked and, hence, has an access latency from the network and then from the disks on which it may be stored.
So Avere's Virtual FXT (vFXT) reduces data access latency for ECC compute instances by hosting all or most working set data in the Virtual FXT instance in ECC. This works with storage cloud and on-premises storage. It also means you don't have to store your Amazon cloud data in the faster, more expensive Elastic Block Store.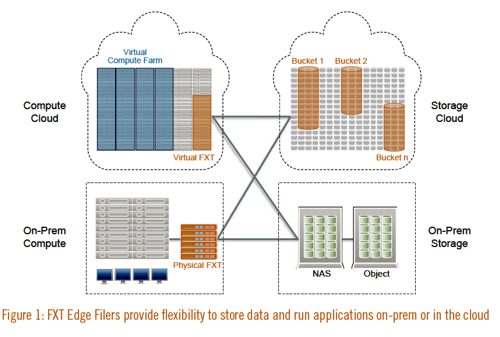 VFXT instances can be clustered to ensure performance if your compute instances slow through insufficient ache bandwidth. Avere's management facility can show if the average vFXT latency spikes and/or the offload ratio rises above, say, 1 remote data store access in 50 FXT cache accesses.
Avere suppies vFXT as an AMI (Amazon Machine Image) has a roadmap for extending cloud compute support and cloud storage support by vFXT and FXT. It will be extended to run in, for example, Azure and Google compute clouds based on customer demand and the size of the market opportunity. VFXT's support of storage clouds will also be extended with customer need and opportunity size the guides.
This extension will be based on extensive testing, not just claimed S3 support by a new cloud, because Avere will be undertaking long-term support and S3 implementations can differ markedly.
Avere hopes to have an IPO ahead of it and sees itself as uniquely supplying enterprises with its filer accelerating/cloud storage gateway speeding vFXT product. Riverbed has sold its Whitewater/SteelStore product to NetApp which, Bianchini thinks, will use it just for backup.
Panzura has changed its focus to the architectural, construction and engineering shared project niche, leaving Avere with less competition. Bianchini says both the Riverbed and Panzura offerings were developed by network guys, whereas Avere comes from a storage background – vive la difference.
Bianchini's startup is like PernixData and Atlantis with VMware, and Delphix and Actifio with data copies. It fixes a problem with the main product – Amazon, VMware or a database – that is becoming endemic, and provides a practical and workable way round it. Significant amounts of compute instances are moving to the public cloud, data too, and connecting the two is Avere's vFXT focus.
VFXT is available on a monthly or annual licence, like Elastic Block Store, with a price equivalent to $2.50/hour if a month's worth of EBS is consumed. Get an Avere cloud-bursting white paper here after registration. ®