US reseller titan buys minority stake in Kelway MBO – sources
CDW comes to Blighty, watch out channelites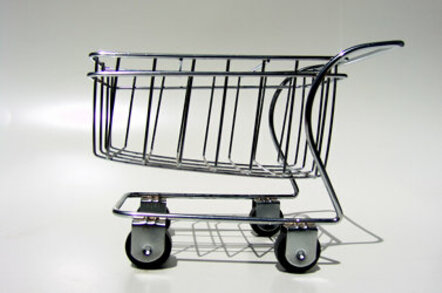 Exclusive One of the largest US resellers, CDW, has crossed the Atlantic to take a minority stake in mid-market focused tech supplier Kelway, The Channel can reveal.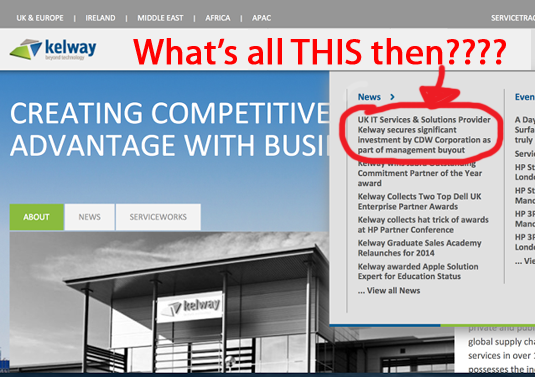 OOPS!
The sales process began in earnest back in January when Kelway appointed US investment bank William Blair to put together a 97-page Information Memorandum and oversee subsequent negotiations.
It is understood that private equity business Morning Star and CDW were the final bidders in the stage but the US firm outbid them. A sale to a private equity business, rather than a trade sale, had been expected.
This morning a slip a quick-fingered marketing person accidentally jumped the gun by revealing on the London-based reseller homepage that an MBO has taken place.
"UK IT Services and Solutions providers Kelway secures significant investment by CDW Corporation as part of a management buy-out," the website stated.
El Chan is led to believe that Kelway CEO Phil Doye will maintain a 55 per cent shareholding and that CDW has bought the rest, taking out former investor Core Capital.
Sources told us the deal valued the business as £200m, which is the ball park area we were told in the summer the bidding had reached.
The plan, we are told, is that CDW will then buy out the remaining shares over the next few years.
Kelway employs some 900 staff in the UK (333 in sales, 242 in sales support and 371 in services). It has eight offices, owns two data centres, a 46,000 sq ft warehouse and a 7,000 sq ft config centre.
Prior to the CDW deal, Kelway management had owned 62.4 per cent stake in Kelway, while Core Capital had 28.9 per cent. The deal represents a very good return for the venture capitalist that first took a quarter of the shares in 2006 for £4.5m.
Acquisitive Kelway has hoovered up seven businesses over the years including Elcom, Repton, Panacea Services, ISC Networks, BSS, SAM Practice and Equanet. These amounted to £232m in revenues.
In the last financial year to 31 March 2014, it turned over £527m, up from £355m. and it made an operating profit of £14m versus £7.4m.
Kelway is expected to make an formal announcement later today. It was not available for comment at the time of publication. ®