Facebook: We are being slurped 24 per cent more by govt this year
This pipe into our back door is becoming increasingly swollen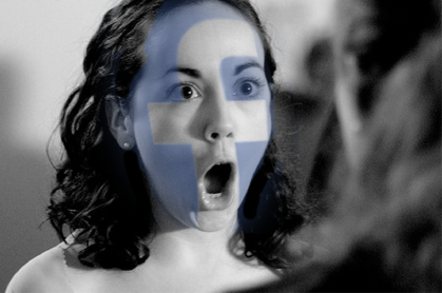 Governments are trying it on more than ever, with Facebook reporting a 24 per cent rise in requests for information.
The Social NetworkTM, recently in receipt of a lambasting from the UK GCHQ's new boss as being an enabler of terrorists, says that a steep rise in requests for information took place in just six months – from the last half of 2013 to the first half of 2014.
Facebook's deputy general counsel Chris Sonderby writes that the company is also pushing back against overly-broad warrants, appealing against a New York court order that granted a warrant covering 400 individuals.
At the end of October, Facebook reversed a long-standing anti-TOR policy and set up a node to let TOR-traversing browsers to log in.
Worldwide, Facebook says it received nearly 35,000 requests for data from governments. America led the demands by a long way, with more than 15,000 requests referencing nearly 24,000 accounts, 80 per cent of which were successful. The UK could manage a mere 2,110 requests covering 2,619 accounts (72 per cent successful), while in Australia it fielded 610 requests covering 650 accounts (60 per cent success rate).
We've charted the top 10 countries on the latest report below.
In the top 10, Germany (34 per cent success rate), France (30 per cent), Brazil (35 per cent) and Spain (37 per cent) had the lowest rate of successful requests.
And of course, only a cynic would even suggest that the exposure of spying activities via Edward Snowden and others would be forcing governments to adopt formal channels to get what they want. ®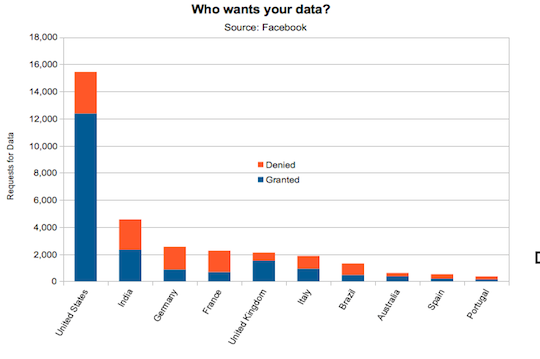 Sponsored: Becoming a Pragmatic Security Leader