Google offers cheap and easy network hookups with Cloud Interconnect
Trace the tracks of Google's peers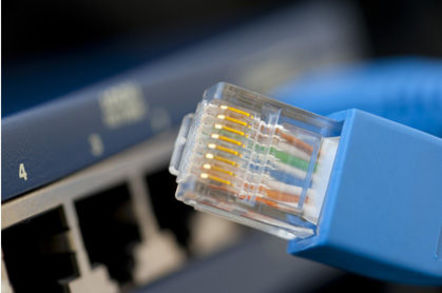 Google has unveiled Google Cloud Interconnect, a new set of networking options designed to make cloud customers' connections to Google's data centers more reliable and secure.
At the Google Cloud Platform Live event in San Francisco, Google cloud product director Greg DeMichille said the Chocolate Factory will offer three different service levels for customers of varying levels of sophistication.
The idea is to allow customers to choose the level of connectivity to Google's cloud that best suits their budget, their operating style, and their security needs.
At the most basic level, Google will offer VPN connections into its cloud, allowing customers to transfer data to and from their virtual machines over the public internet via encrypted tunnels. But while this option will be welcomed by many companies, for some it won't be enough, DeMichillie explained.
"We know there are customers for whom even that isn't where they want to be," DeMichillie said at a press conference following his keynote. "They want to be on a dedicated connection that's not shared. Maybe it's for regulatory reasons; maybe it's just an abundance of caution."
To that end, Google is now offering Carrier Interconnect, an option where a customer sends its network traffic to one of the online giant's partner ISPs, which then passes it directly to Google via network peering.
Companies that support this arrangement at launch include Equinix, IX Reach, Level 3, TATA Communications, Telx, Verizon, and Zayo, and more partners may be announced later.
This kind of peering-based connectivity effectively lets network packets travel from the customer's data center to Google's cloud in two hops, reducing network latency and making for a more resilient and secure connection. But still other customers have even more demanding needs, DeMichillie said.
"These are customers who, for whatever reason, literally are operating their own internet-facing networks. They have their own ASNs. They own their own block of IP addresses, they don't get them from an ISP. They don't want to go through a middle man," he explained.
For these rarefied clients, Google is offering to peer directly with their networks, with no third party ISP in between. Customers can choose to link up with any of the Chocolate Factory's 70 points of presence around the world – which, DeMichillie observed, is many more than the other top-tier cloud companies offer.
Setting up a peering connection with Google costs nothing and there are no per-port or per-hour charges involved. Sending traffic into Google's network is also free; pulling traffic out is billed on a per-gigabyte basis.
Such peering arrangements could be a particular boon to organizations that worry that ISPs might try to throttle their traffic to and from Google's cloud in an attempt to get them to pony up more cash, as companies including Netflix and Level 3 have alleged.
To find out more about Carrier Interconnect and check out Google's rate card, look here. More information on direct peering connections with Google is here. Both of these services are available beginning on Tuesday, but the lower-end VPN-based connectivity option won't go live until next month. ®
Sponsored: Becoming a Pragmatic Security Leader