UK superfast broadband? Not in my backyard – MP
Vaizey fiddles with phone as MP tells of Cheltenham's woes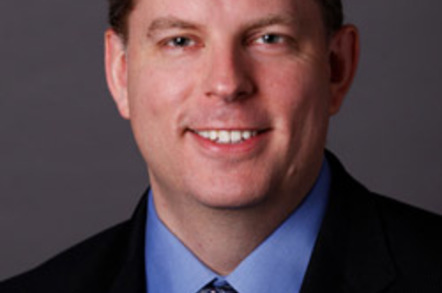 A MP has questioned the government's ability to provide superfast broadband nationwide if it cannot even meet its commitments "in an urban area such as Cheltenham".
Martin Horwood, Lib Dem MP for Cheltenham, told Ed Vaizey, Minister of Fun (and Broadband), that the government's target of 90 per cent superfast broadband and a basic 2 megabits-per-second broadband service for all are being missed in the area.
He cited a computer programmer who had reported that it took three days to download a program on the broadband speeds available in the area, and added that residents of a brand-new estate in the area were still without the minimum 2 megabits per second, "which is clearly unacceptable".
He said: "[The] real risk is that neither of the targets will be met in Cheltenham, and if they are not met in an urban area such as Cheltenham, they are unlikely to be met nationwide."
At the end of his statement, Horwood appeared to admonish Vaizey for failing to pay attention: "I hope that the minister's broadband service is good on his mobile phone, which he is checking at the moment. I also hope that what I am saying is sinking in, in terms of the seriousness of what is happening in Cheltenham."
Vaizey said: "I begin by reminding the House of the successes we are seeing with the national broadband roll-out. Superfast broadband coverage in the UK is very high, at 78 per cent. We outperform the other four big European economies. On the world stage, we perform well in access to superfast speeds and in price, which is important when looking at access to broadband."
Earlier this week the Engineering Employers' Federation engineers complained that the current high speed broadband programme is being rolled out at a slow pace with poor communication and a lack of clarity on when upgrades will take place. ®
Sponsored: Becoming a Pragmatic Security Leader