Watch out, cloud-happy business units, chargeback is back
And this time the CIO knows how much you're spending without adult supervision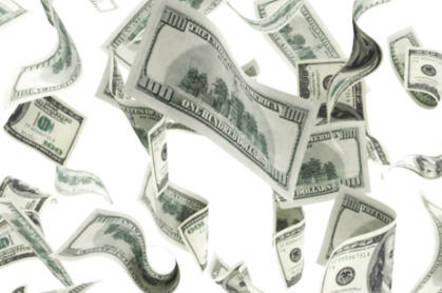 When server virtualisation took off, one of the many benefits was said to be more granular reporting of just who uses servers, in order to enable internal charging schemes that made business units pay for what they used.
Chargeback, as the practice became known, has faded from view a bit. But Israeli outfit Cloudyn is trying to bring back a version of it for public clouds.
Cloudyn has quietly made a name for itself with tools that monitor cloudy instances, and also let you compare and contrast the price of rival clouds. Should you choose to do so, Cloudyn can also recommend where to move workloads and resources to take advantage of better prices.
The company's new toy, Cost Allocation 360°, makes it possible to tag different cloud accounts in order to create a report that explains just which bits of a business spent what on the cloud. CEO Sharon Wagner* says it's possible to get nicely granular: if a naughty user forgets to claim AWS elastic block store usage, the tool will look at just who has laid claim to the associated EC2 instance and add up the bill accordingly.
Wagner says the tool can spit out reports tailored to the needs of various roles inside an organisation, with CIOs and CFOs at the top of the list.
The idea is that if such officers can see just who's spending what on cloud, they'll be in a better position to manage the spend and to arrange chargeback.
All of which sounds just fine for IT, as cloud is so often suggested as a way for business units to go faster than IT departments can manage. Reporting tools like this mean IT departments can show the cost of that attitude. And probably also find some waste and duplication: your correspondent often hears of cloud-happy business unit types renting infrastructure an organisation already possesses without pausing to think whether IT can help. A reporting tool of this sort, and accompanying internal audits, may well show some overspending on cloud. ®
*Sharon's a he: it's a man's name in Israel.
Sponsored: Detecting cyber attacks as a small to medium business