Offshore metadata storage fine by me, says Malcolm Turnbull
iiNet says 'your data could land in China'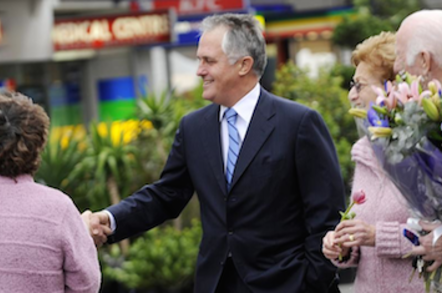 Communications minister Malcolm Turnbull has told the telecommunications industry he doesn't think Australian telecommunications carriers should be required to hold stored customer data within Australia.
Data sovereignty has become a hot-button privacy topic in Australia with the rise of the cloud, and with the government's own "cloud-first" attitude to IT.
With the country's new data retention regime introduced to parliament last week, Turnbull told a business panel hosted by The Australian that there's no "compelling argument" to require the data to be stored here.
"If Vodafone wanted to host the data in one of its data centres overseas then there's no reason why we shouldn't let them", Turnbull said.
iiNet's chief regulatory officer Steve Dalby says the industry will be seeking lowest-cost build for data storage, raising the possibly-unlikely scenario that the data will end up stored in China. However, Optus told the panel that its preference would be to hold the data onshore.
According to the Sydney Morning Herald, the government will be introducing new telecommunications security laws "before the data retention scheme takes effect".
Law enforcement agencies continue to cheer-lead for the new powers, with AFP head of counter-terrorism Neil Gaughan telling Fairfax metadata helps police clear suspects from investigations. ®