Alca-Lu stems bleeding, squeezes costs
Signs glorious 'Shift Plan' is working as revenue - err - shifts to IP routing biz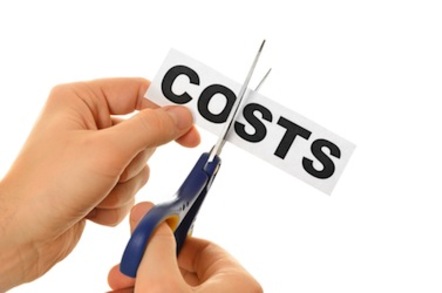 Alcatel-Lucent is slowly stemming the flow of blood, with IP routing its stand-out performer in the company's most recent quarterly results.
In a set of often-depressing sales numbers, the company's IP routing revenues rose 2.2 per cent compared to the third quarter of 2013, the company said. That, however, wasn't enough to prevent overall operating revenues (excluding managed services) declining 3.8 per cent year-on-year.
However, the company pleased the share-market by squeezing €73 million out of its cost base, driving a 34 per cent improvement in its gross profit margin. Alca-Lu also stated that it has now achieved accumulated savings of €645 million under its "Shift Plan". Gross margin now stands at 33 per cent of revenues.
The North American market was the biggest drag on business, declining 14 per cent year-on-year from €1,632 million to €1,362 million. Europe fell 13.5 per cent to €711 billion, with Asia overtaking the European market to reach €721 million (up 22.5 per cent) and the rest of the world suffering a tiny slip, from €461 million to €460 million.
The IP routing business is closing in on €600 million, but that wasn't enough to offset declines in the IP transport (mostly optical platforms) and IP platforms (largely mobiles) businesses, so the core networking business overall fell by 3.9 per cent year-on-year to €1,443 million. It's reportedly pleased with its Nuage NFV/SDN spin-out, which it said is getting traction with four wins in the quarter.
Next year, the company plans to spin out its submarine cables business in a separate float, and Alca-Lu's €202 million sale of 85 per cent of its enterprise networking business to China Huaxin was completed on October 1. ®
Sponsored: Minds Mastering Machines - Call for papers now open