Google boss: I want Euro biz to be BIGGER THAN SEARCH
'I'm a fan of the world's SECOND RICHEST MAN'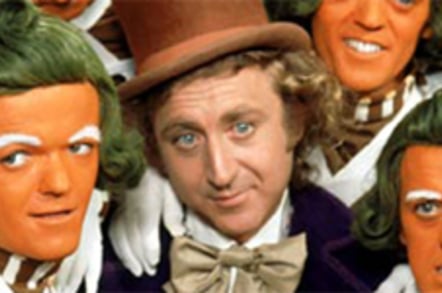 Google's boss Larry Page is not satisfied with his company's powerful grip on the technology world and is keen to see the ad giant grow beyond its key stronghold of search, where it holds a dominant position in Europe.
In an interview with the Financial Times, Page said that Google was considering changing its mission statement. No, not the oft-ridiculed "don't be evil" tagline, but this:
To organise the world's information and make it universally accessible and useful.
A rejig of the company's management structure is already underway. Last week, Sundar Pichai was handed the keys to the kingdom as Page set about tweaking the multi-billion dollar business.
And, on Thursday, Android supremo Andy Rubin – who joined the company in 2005 – quit his top exec job.
Page told the Pink'un that he was eyeballing newer business areas for Google, such as driverless cars and biotech. He said:
We're in uncharted territory, we're trying to figure it out. How do we use all these resources we have and have a much more positive impact on the world?
He added that Google wanted to stay relevant by keeping in step with "more things of significant impact to people." If one of the world's biggest companies can achieve that, then Page said it would be "amazing if we can do that at a bigger scale than we're doing. But no one has yet demonstrated that."
Google's co-founder went on to bash the European Union for failing to adequately invest in big tech projects. He chided:
Why can't we get more of these things going in Europe? Like celebrating technology, having a friendly environment for it, having more investment in science and a basic understanding and entrepreneurialism and making money and moving quickly and kind of the things that are good about Silicon Valley.
Page said that he recognised it was difficult for monster-sized companies to keep on growing. But he wants Google to overcome that challenge.
He added plans were afoot to make Google more like a holding company, as he shifts strategy and gambles on new tech.
And the world's second richest man came for some serious praise from Page.
I'm a fan of Warren Buffett. I think a lot of what he's doing is good, he's also taking a similar long-term patient approach to capital, which I think we ought to emulate in some ways.
®