PureStorage flies flash arrays into OpenStack clouds
Upstart hopes for Purity parity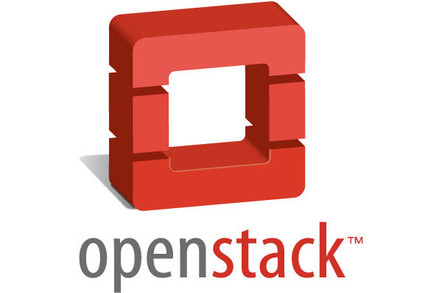 All-flash array startup Pure Storage has joined OpenStack, the open source cloud data centre OS body.
OpenStack is an IT supplier and user industry consortium building a cloud-style operating system to deliver Infrastructure-as-a-Service (IaaS) from a data centre using co-ordinated pools of compute, networking and storage resources using commodity hardware. It is modular and includes the Nova compute service, Swift object service, Cinder block storage, Neutron networking, Horizon dashboard and other modules.
Suppliers can sponsor OpenStack at Platinum, Gold or corporate level. There are eight platinum sponsors, including AT&T, HP, IBM, Rackspace and Red Hat. The 17 gold sponsors include Cisco, Dell, NetApp and VMware. There are over 100 corporate sponsors, Pure now being one of these, and 1000s of individual members.
In cloud OS terms, OpenStack is like Linux and competes with proprietary public cloud alternatives. Proprietary IT industry suppliers typically ensure their products work with the OpenStack framework. Anything their customers want to do that doesn't involve transferring their IT to Amazon, Azure and Google is fine with them.
OpenStack was started by RackSpace and NASA in 2010. Members ensure some or all of their products work with OpenStack modules and can contribute software.
Pure is joining as a corporate sponsor and is contributing a Cinder driver and Python (scripting) automation toolkit PAT). Vaughan Stewart, a Pure blogger and evangelist, writes: "With heterogeneous support for hypervisor platforms and a number of commercial distributions including Cisco, EMC, Red Hat and VMware, I think it's fair to say the market views OpenStack as the leader in cloud infrastructure automation."
Pure's Cinder driver has a REST API and iSCSI support and "supports OpenStack Juno and Ice House releases and Purity O.E. 3.4.2 and later." PAT "augments the functionality of the Cinder driver with features like scheduling FlashProtect snapshots and replication, and storage monitoring and reporting services. The toolkit provides for the execution of Purity REST APIs with Python 2.6 or later. "
The overall intention is have organisations adopting OpenStack face no problems at all in using Pure Storage flash arrays as the block storage resource. Whether businesses including cloud service providers, adopt OpenStack as their cloud data centre OS has yet to be seen. Neither Amazon nor Google is listed as an OpenStack sponsor or supporting organisation on the OpenStack website and nor is Microsoft.
OpenStack can be seen as suppliers to the enterprise data centre ganging up against the dominant public cloud service providers, AWS, Azure and Google – a terrible trio that threaten to destroy their businesses by having enterprise data centres replaced by their three clouds.
The Pure Storage OpenStack Cinder Driver and Python Automation Toolkit are available now, and are fully compatible with Purity 3.4 and all subsequent releases. Documentation for the Purity OE REST API is included with Pure's FlashArrays.
Pure Storage customers and partners can download the OpenStack Cinder Driver and Python Automation Toolkit for free at community.purestorage.com. ®
Sponsored: Becoming a Pragmatic Security Leader