Microsoft gets storage QoS and software-defined storage religion
IOPS sniffer and Windows Server technical preview show Redmond's hand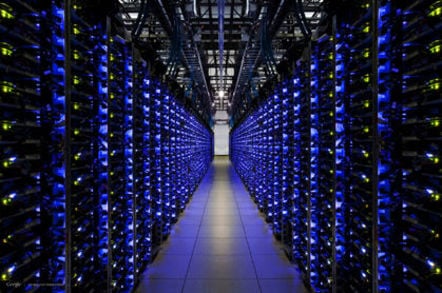 Microsoft is starting to make a lot of noise about software-defined storage and the need for storage quality of service.
The company's Cambridge UK lab has just released Microsoft Research Storage Toolkit, a tool said to enable "effective and accessible research in Software Defined Storage by adding I/O classification functions to the Windows 8.1 storage stack and exposing selected flows of I/O requests to a user-supplied program."
That release doesn't look surprising in the context of the recent revelation that the technical preview of Windows Server " provides a way to centrally monitor and manage storage performance for virtual machines using Hyper-V and the Scale Out File Server roles." That's a step up from Windows Server 2012, which can set maximum IOPS. Redmond now feels it's also useful to set lower limits to IOPs, too, to help alleviate noisy neighbour problems and make it easier to plan big rigs of virtual machines.
Microsoft's thrown boffins at this stuff: the 2013 Microsoft Research paper IOFlow: A Software-Defined Storage Architecture is said to be the basis of the new features showing up in Windows Server technical preview.
Redmond's version of software-defined storage doesn't seem to be about soft arrays. Instead, Redmond wants to give Windows Server admins the opportunity to control the way arrays of all stripes (pardon the pun, RAID users) can direct data flows in and out of storage devices.
Microsoft's vision, writes Rob Knies, is for … storage QoS to be used as a mechanism to enforce tenant service-level agreements (SLAs)."
Microsoft researcher Eno Thereska says that should mean "a customer gets the same performance from a shared system that they'd get from a dedicated system."
As we've previously noted, Microsoft isn't alone in its interest in storage QoS. But it is now making bold moves on this, and many other cloudy fronts. Can its rivals – who may not yet know they're in contention – keep up? ®
Sponsored: Becoming a Pragmatic Security Leader